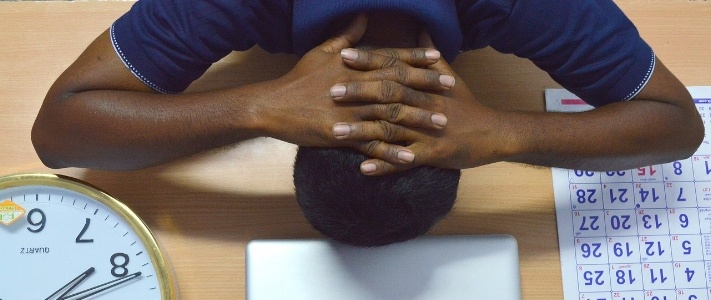 It comes as no surprise to business owners that creatives hate filling out their timesheets. It's finicky and detailed, but it's essential for client billing, and without it employers struggle to determine the profitability of jobs.
According to Affinity Live, a cloud based automation software company, not filling in timesheets correctly can cost taxpayers a lot of money. One of their recent studies states, "looking across all professionals, the leaked time lost to email, meetings, calls and memory loss not being captured in timesheets is 59 million hours every single work day - which if billed out at $150 per hour would come to $8.8 billion. Every. Single. Day." Whatever the reason to implement the process of keeping track of time, employees should get on board and track their time efficiently.
Workflowmax, a company specialising in cloud-based job management software, recommends these easy and helpful tips to motivate creatives to complete their timesheets. Here's what we think:
1. Go online
Surprisingly, many businesses still rely on paper to track an employee's attendance or status on a specific job. The reality is that paper timesheets have become obsolete.
They are unreliable, because:
They are difficult to keep track of and can become illegible if handled too often.

They are inaccurate as payroll administrators often find it hard to make sense of the scribble. This usually leads to over or understating time that employees worked, causing unnecessary problems and losses.

It is paper. There are many cloud-based software available that can help keep track of time, so it becomes important for companies to utilise these cost-efficient strategies to remain competitive.

They are a waste of time, because it takes very long to complete if you do not fill them in on a daily basis.
According to a report by Dimensional Research, a company providing market research to companies, the time spent on time tracking decreases significantly when cloud-based software is used. If you're unsure of what software to choose, Capterra recommends some awesome time tracking software that is worth having a look at.
2. Positive incentives
Find out what motivates your creatives and explain to them why it is important to fill in and submit their timesheets on time. Perhaps, the best way to encourage employees, is to convince them that your company will have more billable hours if everyone fills in their timesheets correctly.
3. Mobile app increases productivity
As a creative, travelling on the road or enjoying a drink with a client, managing your timesheets can become a huge pain. With a mobile timesheet application, employees and managers have access to timesheets from anywhere at any given time. Sage HRMS, a top HR management software company, recently published a whitepaper stating, "Employees are empowered when they have access to their own information through technology like employee self-service. That empowerment is a level of shared control between the employer and employee and makes for a better relationship with a positive effect on a company's culture...Engaged employees are enthusiastic, contribute ideas, are optimistic about the company and its future, are rarely absent from work, typically stay with the organisation longer, and are ambassadors for the organisation."
4. Use an eye-catching system
Time tracking can have a positive impact on creative teams, but only if it's used efficiently. Creatives are drawn to attractive design, so it makes sense to track time on visually appealing systems. The more appealing the design of your time tracker, the more likely creatives will actually use it. If you're battling to choose an interesting timesheet application, have a look at Timeneye to track time on the go.
5. Stop inducing impatience
Do not force an employee to fill in their timesheets, but always provide a reasoning behind it. According to Sanford DeVoe, an associate professor of organisational behaviour and HR management at the Rotman School of Management, "We become much more impatient with our time. This obviously has negatives in terms of greater time stress, but inducing impatience can have downstream effects across a wide set of domains, such as making people more financially short-sighted."
6. Enable the creative process
Don't think of timesheets as just another task you have to tick off from your to do list. Keep your employees focused on their work by making timesheets part of your daily routine.
This list of the best time tracking apps compiled by Zapier, an automation company, will help you choose an appropriate time tracking system for your business.
For more helpful tips and information, subscribe to our monthly blog.