---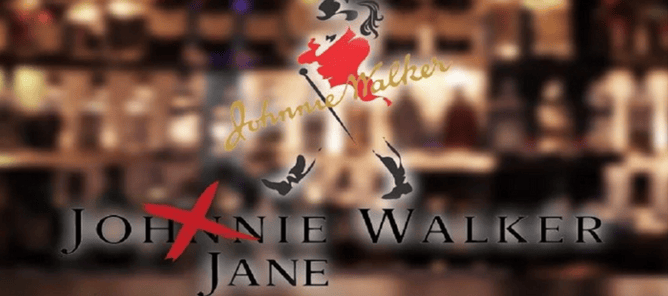 Image source: Real Gist
From Amazon's Alexa losing her voice, to Doritos' #ladychips debacle here's our list of our favourite (and not so favourite) adverts from 2018 so far. . .
This year started with a bang and we've already seen our fair share of advertising hits and misses. We're excited to see that some of the trends we predicted are already filtering through in the advertising we're seeing, in the first quarter of 2018.
Brands are starting to tap into pop culture and tell us stories that appeal to us on a human level - producing content that is both entertaining and shareable.


Our top hits from the first quarter of 2018

1. Tide | It's a Tide ad


Simple but catchy, Tide found a way to make everything a Tide ad - as long as it's clean (possibly a reason why American teens started to eat

Tide pods

?). This tongue-in-cheek campaign pokes fun at stereotypical ads from every genre saying "look at those clean clothes, what else would this be an ad for?"
It's also amusing to see that viewers are commenting on other brands' content with "it's a Tide ad" - highlighting the success of Tide's campaign.


2. Amazon | Alexa loses her voice
Oh no! Alexa's lost her voice, and we just can't stop giggling at her replacements. With an all-star cast, including Gordon Ramsay, Cardi B, Rebel Wilson, Anthony Hopkins, and even Amazon CEO, Jeff Bezos himself, you'll be in stitches watching this one.

You know your ad is a hit when the internet responds with comments like these:





One thing's for sure, Amazon has definitely given their audience what they wanted - human advertising that everyone can enjoy.


3. PepsiCo | Doritos Blaze vs. Mountain Dew Ice
We love that brands are tapping into pop culture this year, with ads that are so entertaining, we just can't stop watching them. PepsiCo's Doritos Blaze vs. Mountain Dew Ice ad starring Morgan Freeman and Game of Thrones star, Peter Dinklage, is an epic rap battle we won't forget any time soon.

Here's how the internet responded:







4. Toyota | Good odds
From tears of laughter to tears of admiration, we've got to take our hats off to Toyota.
Breaking away from the comical storylines of our previous three campaigns , Toyota hits a home run with their "Good odds" advert, which really tugs on our heartstrings. Instead of focusing on their brand, Toyota pays tribute to eight-time paralympic gold medalist, Lauren Woolstencroft.
Despite missing both legs and a portion of her left arm, Lauren managed to beat the odds to become a professional alpine skier. Toyota's message that hard work and perseverance will help you beat even the worst odds, comes through strongly - leaving viewers around the world reaching for tissues. We salute you Lauren Woolstencroft!

The internet took a vote, and we love it:






When it comes to emotional concepts in advertising, there's a very fine line between coming across sincerely or coming across as patronising.
Very often brands try too hard to move their audience, making people question the authenticity of the message (as we'll see below in our misses list). This, however, is not one of those ads. Well played Toyota.

Our top misses from the first quarter of 2018


1. Johnny Walker | Jane Walker
New logo, same scotch? The internet has split into two camps over this controversial campaign: those who love the idea and those who hate it.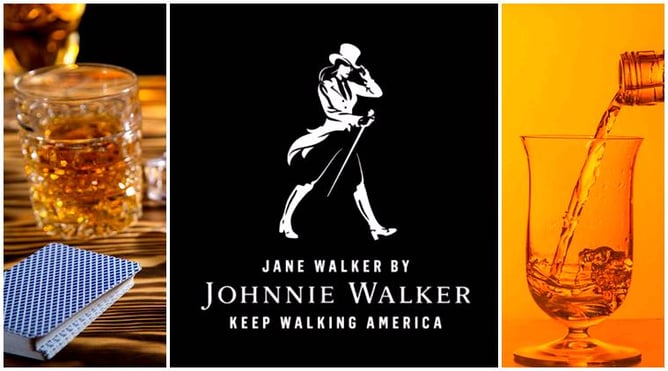 Some people think Johnnie walker is trying a little too hard to appease stakeholder activists with their "female friendly" logo, in celebration of women's history month. Johnny Walker's creative concept was pro women's equality and not against it, however their campaign was met with mixed reactions from joy to complete outrage.
While not nearly as bad as the "Lady Doritos" debacle, we're on the fence as to whether this campaign is uplifting or insulting to women.
Those who hate the idea of Jane Walker have highlighted that by taking a non-sex-specific product and "feminising" it, the implicit message is that the original product wasn't appropriate for women.

Take a look at what the cast on the Late Night Show had to say about Jane Walker:

Here's how Twitter reacted to the new Jane Walker:


---
Ladies, help me understand this #JaneWalker thing. Was having a man on the bottle actually stopping any of us from drinking whiskey?

"I would love a glass of blue label, but the bottle doesn't reflect my gender." 🧐

— Brittany (@RunBritRun) March 1, 2018
---
This campaign seems remarkably tone-deaf, especially in the current climate. #women #JaneWalker #PR #advertising #marketing #content https://t.co/kGlz4vKS4n

— Hinda Mitchell (@hindamitchell) March 1, 2018


---
They should make #JaneWalker Blue Label quality but at Red Label prices to mirror the gender pay inequality gap that exists. https://t.co/1aBYHJ0EIQ

— Ruben Alonzo (@ralonzo) March 1, 2018
---
Jane Walker by @JohnnieWalkerUS is way less infuriating than BIC for woman & Lady @Doritos. I'd be pissed if they changed the taste for a lady palate but it remains the same. Unfortunately, saying drinking scotch is intimidating struck a sour note with a lot of women. #JaneWalker

— Sarah Frye (@sarahstweeting) March 1, 2018
---

For a good cause or not, we can see how this campaign landed on the misses list.



2. Ram | Built to serve
Ram missed their target when audiences found their Built to serve ad to be in poor taste (given the current political environment). The ad features a voiceover of Martin Luther King's famous 1968 speech, and many felt that this exploited a civil rights icon.

Here's what the internet had to say about Built to serve:





3. Hyundai | Hope detector
Like Toyota, Hyundai chose not to focus on their brand in their Super Bowl ad campaign. Instead, they focused on their efforts to fund childhood cancer research - a noble cause indeed. However, the ad comes off a little faux-sentimental, as we see Hyundai owners (portrayed as heroes) meeting cancer survivors.
Although it wasn't the advertisement's intention, non-Hyundai drivers felt a little uncomfortable as they were implicitly vilified for not buying a Hyundai to fund cancer research.
Instead of reaching for tissues, audiences reached for their keyboards to chasitize the brand for being insincere and all to self-congratulatory.

Here's what the internet had to say:







4. PepsiCo | Doritos blunder: chips for women
Why PepsiCo, why? Somehow PepsiCo managed to make our list twice - with both a hit and a miss. After being blown away by "a song of ice and fire", audiences quickly turned their focus towards the #ladychips blunder by CEO, Indra Nooyi.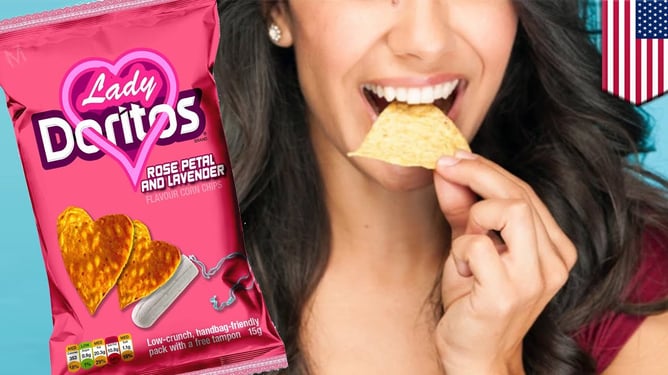 Image source: YouTube
During a Freakonomics podcast, Indra explained that women "don't like to crunch too loudly in public. And they don't lick their fingers generously and they don't like to pour the little broken pieces and the flavour into their mouth." Wait. . . what?
Women around the world just cringed at the thought of switching to smaller, soggy but "lady friendly" chips. Thanks, but no thanks Doritos - we'll stick to the delicious, crunchy, messy and "manly" version of our favourite snack.
---
excuse me? I sit in class all the time with my bag of Doritos and do all these things with no shame 🙅‍♂️🙅‍♂️ #ladychips pic.twitter.com/LAnQD4DnCP

— Je Anna (@httpsxanna) February 11, 2018
---
excuse me? I sit in class all the time with my bag of Doritos and do all these things with no shame 🙅‍♂️🙅‍♂️ #ladychips pic.twitter.com/LAnQD4DnCP

— Je Anna (@httpsxanna) February 11, 2018
---
After extensive interviews, meaningless graphs and a 109 page report, we decided women and men drink @smoodiesdrinks the same way. Phew! Saves us on a lot of work #LadyDoritos #ladychips #genderequity @Doritos pic.twitter.com/oQZgKWFeNp

— Smoodies (@smoodiesdrinks) February 8, 2018
---

We'll call this a hit for Smoodies though, with their clever Tweet response to the Doritos blunder. Turns out most people prefer their food to remain gender neutral.
While this wasn't an actual advert, #ladychips has earned an honorary mention on our misses list for 2018.

Want to make sure your brand makes memorable adverts that delight your audience? Subscribe to our blog. We'll send to all the tips, trends and advice you need to keep you off the misses list.
Featured On CapeTownInsider