It's crucial for marketers to build brands they love, but is this always possible, and what do you do if you need to work on a brand you don't necessarily love or find unethical?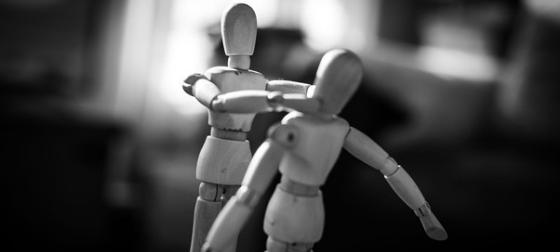 Every brand wants to be loved by most consumers, but it's often difficult when the tables turn. Marketers need to do their utmost best to make a brand shine, even if they don't necessarily love or trust the brand.
According to Because, a brand activation agency, "Research shows that the connections we make with brands can be as deep and emotional as the relationships we have with other people." However, we believe you can work on any brand if you apply your mind to it and do what you do best - marketing!
Our Managing Director, Veronica Wainstein, puts things into perspective.
Can you work on a brand you don't love?
The simple answer is yes - you can work on any brand. However, the difference between loving and hating a brand is that your output and enthusiasm for the brand change the picture entirely. Marketing and advertising is a complex industry, and you are constantly under pressure to deliver excellent work. If you have a brand or customer that goes against what you believe in, constantly fights with your ideas, and diminishes everything you present to them, the relationship will never work out. In the long term, the quality of work that goes out ends up suffering, and the relationship will turmoil. You can't give the best version of yourself, give your best work, be creative, strategic, and passionate about a brand you don't love. Often, it's best to step away from brands or clients with whom you have no chemistry.
How do you deal with clients or brands you don't like?
Working with different brands has the following challenges:
The brand is unethical.
The relationship between the brand and its agency is not solid.
The quality of the service or product offering of the brand is not up to scratch.
To deal with the above challenges, it's best to have an open and honest conversation with the client. The key is to be brutally honest about it and not beat around the bush! When you have to end the relationship, there is a sense of failure you experience, but as hard as this is, you will experience massive relief if you decide to end the journey.
Want more marketing and advertising insights? Subscribe to our blog!
What are the signs to look out for?
According to Inc. Magazine, an American business media property, "Today's economic climate has led to unprecedented disruptions for small businesses, leaving clients less prepared to spend money on your products or services. This may tempt you to sign prospects who don't fit your ideal client profile but be cautious. When a sales conversation reveals certain warning signs, moving forward may put you and your company at risk of financial loss, failure, and increased stress."
In our experience, there are some signs to look out for.
Never call the relationship off from the beginning, but try to understand the customer and their requirements.
Trust your intuition - if it walks like a duck and quacks like a duck, follow your gut.
Know your client and make sure they are a good fit for your business.
Get Canopy, a practice management software solution says, "If problems or complications arise, communicate them with your clients. You also should clearly convey that you are on top of the situation." You can immediately tell if a client doesn't trust your business or the strategic direction. This sort of relationship will never work. Always trust what you believe in, and the rest will fall into place.
Need some creative direction? Book some time with our creative team below: