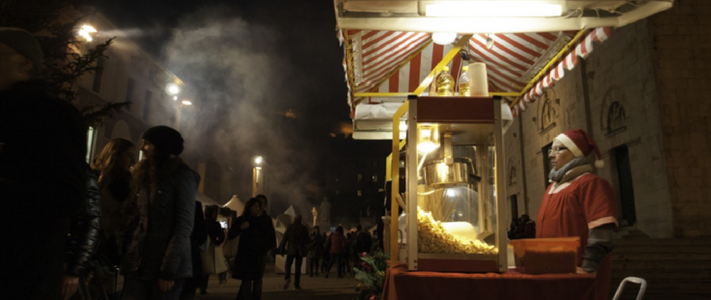 In 2015, the holiday season saw US consumers alone spending $56.42bn on e-commerce sites. Cyber Monday (the Monday following Black Friday) that year saw $2,671m being spent online in one day. The ease of online shopping makes our present lists far easier to purchase, and it's evident in how consumer behaviour changes over the holiday season.
Think with Google has released a report on how consumers will shop, and what they'll buy this holiday season. The data spans three years, and looks at shopping behaviours in the US market during Black Friday and in the week leading up to Christmas.
So what are the key takeaways from the report?
Men and women shop differently
Women purchase earlier in the buying cycle while men will wait a longer time to buy. Purchases through mobile devices was more common amongst women.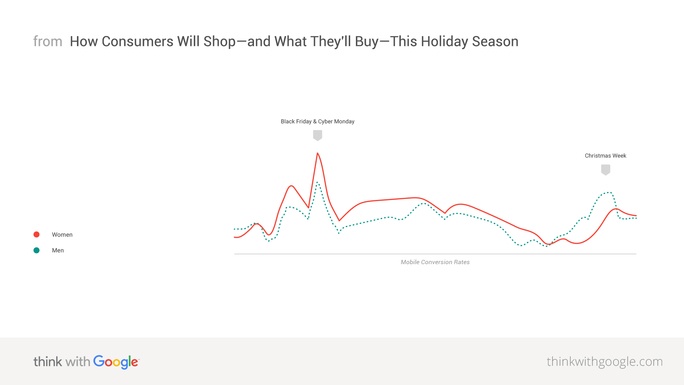 Brick and mortar shops continue to attract consumers
While it's true that e-commerce sites have enabled consumers to shop anywhere, anytime, there is still a huge portion of shoppers who like to shop in physical stores. In fact, mobile shopping hasn't lessened the popularity of physical storefronts being visited; mobile searches increase the amount of people who will then shop in-store.
"Seventy-six percent of people who search for something nearby on their smartphone visit a related business within a day." - Think with Google
The most popular time to visit stores on Black Friday is in the afternoon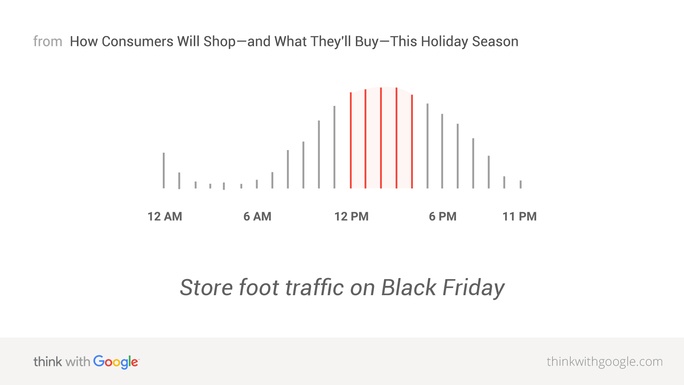 What does this mean for your business?
While mobile and online purchases become increasingly popular, physical stores will continue to be popular with consumers.
However, neglecting your business' online space will prevent potential consumers from finding and engaging with your brand.
Click here to read the full article on Think With Google.
You might also like: 8 ways to close the deal in a digital environment.