We've emphasised the importance of trust in client relationships, and the reason that good communication is the key to a healthy marketing execution.
But what happens when your marketing campaigns are integrated on a large scale, and you suddenly find yourself dealing with multiple agencies and production companies?

It may feel like you are playing with the world's largest and most volatile Rubik's Cube.
Using multiple agencies in your integrated campaigns can get stressful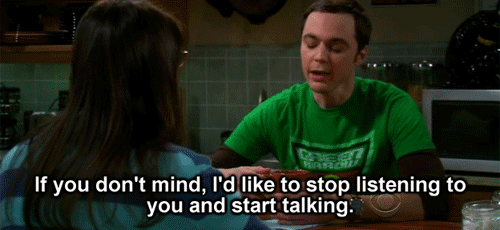 No longer understanding who takes the lead on creative or execution of campaign components
Juggling different agencies' agendas and constantly trying to refer the actions back to your strategy
Watching a pie-fight between agencies who are vying for more of your business
Trying to get more value out of your service providers, but having your plans derailed by conflicting priorities
If you're dealing with these problems, you'll probably need a bit of inspiration:
Make the multiple agency model work for your brand
Having multiple agencies can be tough, but it isn't the end of the world.
Here are the four horsemen of not-having-a-brand-apocalypse:
Transparency
If you are clear on how your campaign is structured, and which agency manages each component of the campaign, you can limit the competition for more business in different areas.

Put clear and firm boundaries in place.
Ensure that each agency knows their scope of work.
Create an information heirarchy for the agencies involved, so that they can easily find the information they need from other areas.

Knowing exactly who is responsible for what will allow you to get the job done smoothly.
Incentive
Enforcing these boundaries is a tough task, so how do you ensure that your agencies adhere to them? Well, everybody loves an incentive. We have two incentive ideas that you may find helpful:

Bonus incentives for agencies, not based on the performance alone, but also on their ability to work together and create an integrated campaign that works for your brand. At the end of your financial year, these bonuses will be allocated and distributed based on a system designed to take integration into account.


Implementing a variable budget, where the additional funding is awarded to the agency that has done the most to ensure your integration is smooth and seamless. This means that each quarter, you will be able to assess the input of each agency on your payroll, and give them a very good reason to work hand-in-hand with their perceived competitors.


Discussion
Marketing meetings are already a fixture in your calendar, because you do marketing. In the same vein, you do integration, and therefore, integration meetings should be a fixture too.

Select a neutral venue – invite them to play at your house, if you like.
Encourage open, honest conversation.
Decide whether you do this with all agencies at once, or one-on-one, depending on the agency dynamics.

You will find that this open forum will stimulate innovation in the agencies' respective areas, and allow for a more transparent process.
Flexibility
Working with different agencies will always create different dynamics. When you change out one for another, you will find that the working style and process changes too.

Actively mould your strategy to ensure a great working dynamic.
Flexibility in your processes will help you to navigate the changing demands of a multiple-agency model.
Promote ownership of each area by the responsible agency.
Optimise your processes to accommodate the mix of teams.
The more upfront you are with the agencies you work with, the less likely it is that you'll spend 4 hours a day putting out fires when push comes to shove. Remember that the brand requirement is what is important, and your focus should be on keeping the blend of agencies and media in line with this, no matter their own private agendas.
For information on integrated campaigns, contact Penquin for a consultation on what's best for your brand.