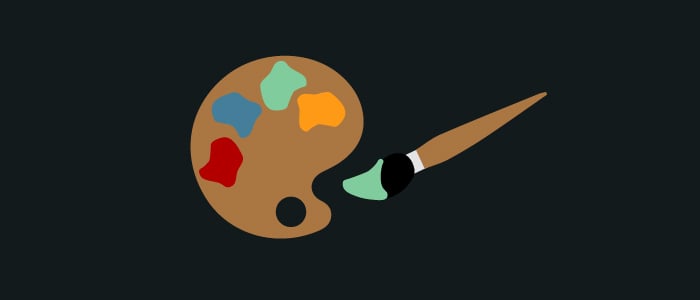 From craft beer to beauty products, South Africa is home to many small artisanal businesses. Here's a round up of some of our favourites - and why you should work with an independent, 'artisanal' agency too!
As much as you think you buy from your wallet, a lot of times you're actually shopping from your heart.
Yes, yes, that sounds like a Hallmark card… but there's so much heart in South Africa! From beer to face products and really anything in between, artisanal products are flourishing in our beautiful country, with both a rich bounty of makers and a market happy to splash out on these goodies.
I know I'm mad about a delicious pink G&T from Musgrave Gin which delivers so much more than a bland mainstream brand, and that's partly because artisanal products feel so much more authentic than big brands. When I drink Musgrave, I love knowing the personal attention and extra effort that's gone into the drink, I appreciate the story from the owner and creator, and I enjoy that it's unique in a sea of capitalism.
For so long, there was a "rack 'em stack 'em and put 'em out" approach to products, with no love, and a cookie cutter feeling to the end result. There's no joy in the preparation, enjoyment and the crafting of things like mass produced beer. That joy just disappears - how do I deeply appreciate the "magic" behind a McDonald's burger?
The care and thought that goes into crafted goods means there is so much heart in these small to medium businesses. They're not sausage factories - and from an agency perspective, it's the same thing. Choosing a smaller "artisanal" agency comes with a trusted relationship with key people in the business, real stories, and best of all, a dedicated team of people who love and care for your brand as much as you do!
Here are some of my favourite local artisanal brands
Musgrave gin has such an amazingly beautiful story. Simone left corporate SA to distill gins, and there is a whole family history around the Musgrave name. Maurice Boon Musgrave, grandfather of founder Simone Musgrave, left Plymouth in 1949 "bound for Africa to start a new life exploring and discovering the people and land of Africa. From then onward an African family would take on the adventure Maurice had started," writes Food & Home magazine. Their famous pink gin is infused with rosewater and has top notes of cardamom, African ginger and grains of paradise, to represent the Spice Route. The pink colour of the gin was targeted specifically to women, an often forgotten demographic for spirits, but Musgrave is widely enjoyed for its unique flavour palette.


Motherland Coffee is another of my favourite local brands. Their philosophy is all about sustainability, and they achieve this through their fair trade policy and the constant pursuit of social justice. By paying a fair price for coffee beans from a variety of respected African farmers, they help to uplift these communities. They are completely cognisant of the chain. Says the Motherland website, "We love discovering the unique flavour of a specific coffee region, but we also enjoy putting together blends that bring out interesting and complementary flavour journeys. Sourced through direct trade relationships, every one of our coffees offers something special, and we want you to taste the love, effort and passion that goes into every bag."


Joburg brewery, Mad Giant, is set in the heart of the city with a modern, industrial vibe. Beer appreciators can enjoy a pilsner while watching beer brewing in giant silver vats all around them. The urban feel really matches the energy of the brewery that focuses on making awesome craft beers. They say about their ideal beer drinker, "You punch above your weight and have come to quench your thirst with the boldest of beers. Let's pull you a pint at our award-winning bar and show you why we deserve the medals on our bottles."
Their mantra:
Rise above.
Focus on what you believe in.
Use your inner eye to muster the courage to do what you need to do,
what you believe needs to be done,
and nothing else.
That thing that will make you smile at the end of the day.
So that people will cheer you on,
as you cheer them on,
and laugh together as you grow into the giants
you will become.


Law professional by day, confectioner by night - Ooh Lala Confectionary's story started with an obsession with perfecting a French treat called the Calisson and eventually turned into an abrupt left turn from law into sweet treats. Her nut brittle is beyond compare and her story makes the goods a little sweeter! She says, "Little did I know that this journey into the world of calissons was the beginning of Ooh La La. I started making confections in my kitchen. I maintained my law practice by day, but at night you could find me, carefully crafting delicacies to perfection. As my interest grew, I would sneak off from my day job at every opportunity to travel abroad where I studied advanced confectionery at the Culinary Institute of Lenotre and L'ecole Ritz Escoffier. I also took separate courses in the history and chemistry of sugar. I visited the French Bibliotheque to study Nostradamus's mystical theories on sugar, written in his original manuscripts, heavy, dusty, tinged with gold." If that doesn't breathe a mystical fervour and some fairy dust on her creations, I don't know what will!


My love for Suki Suki started when I found their incredible Mango Butter at a market. It smells delicious and though developed for thick hair, the founder Linda Gieskes-Mwamba told me it works a charm on skin too.
Linda started out as a lawyer, but when she wanted to grow out her treated hair into a natural afro she found the products available disappointing and expensive. She started playing around and her passion for excellence and focus on unusual ingredients (like prickly pear) meant she soon had a small but loyal following and started to transition out of law and into hand-crafted beauty products full time.
To explain her company's unusual name, she says on her website, "Proudly African, our distinctive name is rooted in three languages and has meaning that resonates in each. In our founder's home country, the Democratic Republic of Congo, suki means 'hair', in Hindi it means 'happiness' and in Japanese it means 'to be fond of'. I loved the positive universal meanings of the word and couldn't resist including it twice in our name." She adds, "Your skin and hair should be treated with the same care you would treat a goddess! We ensure our customer benefits from the best that Mother Nature has to offer without all the harmful extras. Our products are proudly crafted in the vibrant city of Johannesburg, South Africa."


With a charming Instagram page and a firm favourite at markets, I've long loved m.studio's beautiful stationary. The founder, Mariaan, says, "Every m.studio product I design is far more than just paper and pretty packaging… I want each of my products to bring so much happiness and joy to your life, your home and those you carry close to your heart. I find inspiration in everyday life, the food we eat, the people we meet, the words we read and the places we go!" Their newest range of planners is great for busy people and they're lovely to look at too! Their slogan is "Living a beautiful life" and she shows that gusto in every product she designs and in all of her collaborations with other South African favourites.


You might recognise this beautiful brand from Megan Markle's recent visit to South Africa… Says Nina Bosch, "I had absolutely no idea that Meghan Markle owned a pair of my earrings and was taken completely by surprise! I think the earrings might have been gifted to her."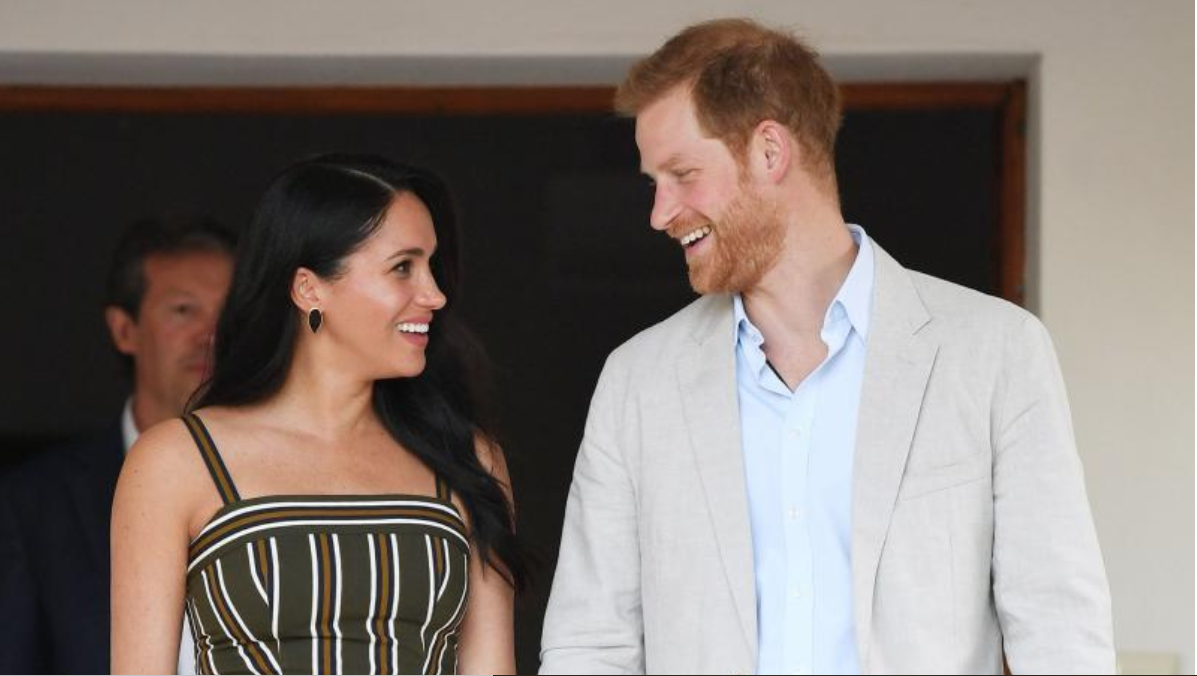 But other South Africans will recognise the beautiful and unique porcelain pieces from markets and shops around the country. Nina Bosch was raised in a family of ceramic artists, and finds inspiration from nature for her timeless jewellery. Often painted with gold lustre, the jewellery is light and easy to wear, while looking elegant and unique.


Tired of ugly pet accessories and home features like water and food bowls? Well, so were the founders of Benji + Moon! They say, "We believe that every dog and cat deserves the best life and it's this love for all things four legged (one three legged) and the pet peeve of having to hide hideous pet bowls and beds when friends came over that called for Benji + Moon to be born." With 5% of every purchase going to CLAW, Benji + Moon really tries to make life better (and more beautiful) for the furry friends in our life.


CALICO CERAMICS
As a baby lover I couldn't help falling in love with these beautiful nursery designs when I spotted them on Instagram (brands, you've got to get on social media!). I love that a "mompreneur" is behind the pretty and unique designs - hunting wall meets nursery, no? - and that each piece is one-of-a-kind, not only handcrafted but also hand painted.
As Danielle writes on her blog, "I still have to pinch myself every damn day that this is even real. A wonderful problem to have, my meant-to-be-tiny business has exploded virtually overnight and I can hardly keep up! And while I am utterly overwhelmed with joy and gratitude that my funny little idea has spawned such love and appreciation, it has left me with barely any time." After a near breakdown, Danielle spent 18 months recovering and without an income. Desperate to help support her family, she started to dabble in ceramics which soon bloomed into a thriving business.
I absolutely love this description of her current mental state on her blog: "Now there's a little cartwheeling 6 year old me inside that's super happy she can finally say that aside from being a writer / singer / baker / creative, she'll also be an artist when she grows up! I'm an artist!? I am an artist! I have to say it out loud or I just won't believe it's true. I've learnt a lot this year. Like a lot, a lot. And my biggest lesson is this: Life has this funny way of figuring things out, and you're always in the exact right, perfect place at all times in your life – even the really scary, shitty times are all perfectly meant to be. Just trust it. Go with it. Something beautiful awaits."
THE CREAMERY
Doesn't the description of this Jasmine ice cream just scream 'MADE WITH LOVE' to you? If that isn't the ultimate artisanal product I don't know what is! Hand-picked jasmine blossoms? I salivate just reading about the love and care that went into this very seasonal, very rare treat. The Creamery is a phenomenal Cape Town - based ice cream cafe and they focus on lekker local flavours like naartjie, koeksister and so, so much more. If you're not in the Mother City, follow their Instagram page for some mouth-watering delicacies (and if you are in the Cape, follow them to see what they're scooping!)


Why you should work with an "artisanal" advertising agency
After reading all of these amazing stories and seeing the unique products they create, I'm sure you can understand why I'd choose one of these people over the nameless faces in corporate South Africa.
The same logic, in all honesty, should apply to selecting your advertising agency.
Penquin is as much a "handcrafted with love" agency as Musgrave is a carefully crafted gin. I am now the CEO of Penquin, but I started from the bottom up and grew close to the founders of this little agency with heart. Each client we landed felt like a personal victory and we treated our clients with the kind of personal attention and complete passion for success that people normally reserve for themselves. Now, all these years later, we aren't quite a 'little' agency anymore but our dedication and love for our clients is honestly unmatched by the big, multi-conglomerate agencies out there. Do you deal with the CEO of a big agency, or their very best team leaders? Unlikely! And then, only if you yourself are an international giant.
In the bigger agencies you are just a number, not a part of a family. Your engagement is very cold and structured and there is lots of red tape and hoops to jump through.
It's hard for the smaller guys, trying to fight against the giants. But we know that for your marketing to truly be successful, it needs to be an intimate part of your business. Your agency should be devastated if you're not doing well. And as an "artisanal" agency ourselves, that is the approach we take with every client, from our blue chip accounts to the SMEs we work with.
You don't need to always shop from the heart, but in the end, you need heart in everything you put out in the world.
Get some 💓 in your inbox! Sign up for our newsletter for marketing insights and value you won't get anywhere else.