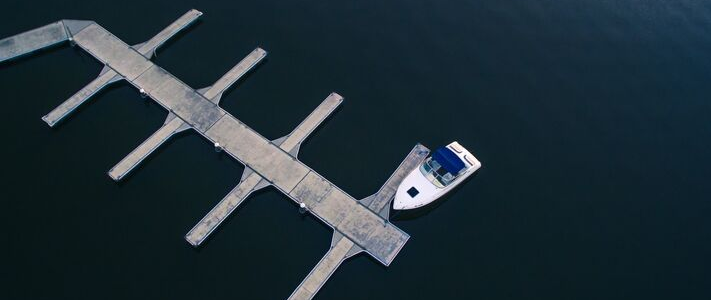 Fully independent, full-service marketing agencies in South Africa are few and far between. Our independence is the fuel that drives us to provide award-winning integrated marketing campaigns.
Creativity requires independence. Having strict hierarchical structures and procedures can often stifle creativity, making you feel as if there's always someone watching and directing your every move. In the advertising industry, which is highly competitive in nature, success requires unique ideas and unfiltered thinking.
I couldn't agree more with Director of Editorial Strategy at HubSpot, Jami Oetting, who says, "Many independent agencies are finding that their lack of corporate structure and hierarchy is actually the foundation for profound and unique advantage."


---
Take a look at how Suzuki managed to sell out of their Ignis model within the first month of its launch, using an integrated marketing strategy that harnessed the power of both traditional and digital media.
---
Independent advertising agencies in South Africa
Most full-service agencies belong to multinational companies or large conglomerates. Many independent agencies specialise in one discipline such as events and activations, or digital media and media buying. There are very few agencies that provide a full bouquet of services under one roof without being owned by a global corporation.
This puts Penquin, a full-service, independent agency, in a unique position in the industry as it functions as a 'one-stop marketing shop' for our clients. The independence of our agency has meant that we can gain an overall view of our client's business and their marketing needs and provide a holistic solution, integrating a number of marketing mediums.


The pros and cons of independent vs. globally-owned advertising agencies
When an agency belongs to a global group with many stakeholders, the focus can be on driving profits rather than delivering flexible solutions for the client.
For the multinational companies that own local agencies, cost-efficiency is paramount to their success - that means having to unify how the agencies they own across the world function. As a local branch of a global agency, this means the strategies created need to fit the global cost standard. They don't have the autonomy to assess the client's needs and create a bespoke solution. This can also lead to the rates of the multinational agency being higher, as they are part of a bigger chain.
Independent agencies, on the other hand, are able to offer flexibility in rates and services. However, independent agencies are often smaller agencies with a niche skill set, such as a digital agency that specialises in PPC or a creative boutique that only offers design. This means that the client often has to employ multiple smaller agencies to take direction from a larger agency. The creativity of these smaller agencies is therefore stifled - as they are only seen as the implementers of the strategy-not the strategists.


---
Learn about the benefits of an integrated marketing strategy, and how to integrate your marketing. Download our Integrated Marketing eBook for expert tips and case studies from the Penquin team.
---
What makes Penquin different?
Penquin is in the fortunate position of being a large, full-service independent agency. Being a fully-integrated and independent marketing agency means we are free from the bureaucracy that comes with being part of a multinational corporation.
We're able to spend time understanding our clients' processes and adapt our processes to fit in with their needs. This can lower the friction between us and the client which saves time and money. We offer the best of both worlds - independence and agility, and a wide variety of in-house expertise to keep everything under one roof.
Being a fully-integrated advertising agency doesn't mean that every client has to use every marketing service we offer. It's about having a top-level view of the client's brand and seeing what would work best for them. To quote from our our website we are, "A fully-integrated independent agency, [and] we focus on the measurement, analysis and re-calibration of campaigns to provide tangible results."
We see ourselves as an extension of a client's marketing department - if they have one - and an integral part of their business. In some cases, not everything we offer may be appropriate for a client. Doing a TV ad may not work for a client's current marketing needs so we'll focus on radio instead, or sometimes digital may not be applicable to a client's audience, but activations would be ideal.
Our job is to help our clients focus their budget and resources on the platforms that will deliver the best results for their business. Our clients have the opportunity to speak directly to the various departments in Penquin (removing any barriers to communication). A strong relationship between our clients and the heads of each department is established from the very first kick-off strategy session. This means that all the touch points within our agency are immersed in our clients' accounts and industries - leading to a better understanding of our clients' needs.


Looking to partner with an agency who cares about your business as much as you do? You've come to the right place! Chat to one of our experts to see how Penquin can help you achieve your goals.