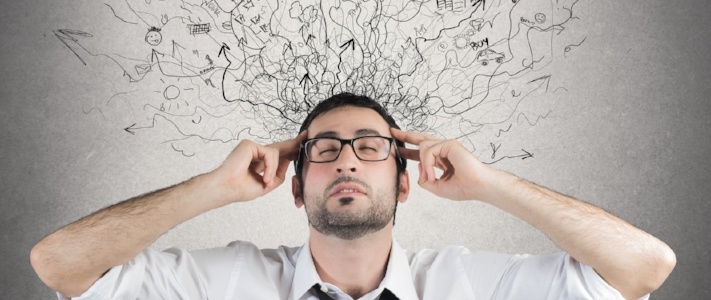 You can use this list of pros and cons to determine whether an outsourced marketing solution will help your business hit its targets.
When it comes to marketing, the in-house vs outsourced debate can be tough. There are so many factors to consider, and at the end of the day, you want to make sure that you've made the right decision for your business.
Allison Lowrie, CMO of HomeAdvisor and Forbes contributor, identified three important factors, critical to the in house vs outsource decision making process. As Allison wrote in Forbes magazine, "Whenever I'm faced with this challenge, I find myself turning to a framework I call the three C's". Allison always analyses the pros and cons in relation to the company's specific marketing objectives.
Allison's three C's are:
Competency:

What skillsets do I require to achieve my overall marketing goals?
Capacity:

How many people, with these skillsets, do I require to achieve the level of productivity needed to achieve my marketing goals?
Cost:

What budget do I have to work with, what is the overall cost to achieve my goals and what return on investment (ROI) will I see?




With the three C's in mind, here's a comparative list of the pros and cons of outsourcing vs in-house marketing.
| | |
| --- | --- |
| Outsourced Marketing Agency | In-house Marketing Department |
You'll have access to a

larger pool of highly skilled marketing and creative professionals

[e.g. graphic designers, video producers, copywriters, website developers, social media, SEO




and PPC experts].

Once you've invested the time and money into building a team of in-house marketing experts, they'll

focus all their time and energy on your brand

, as opposed to working on various different jobs for different clients.

If you're business requires a

wide variety of skillsets

, intermittently [e.g. you produce 3 videos, 10 radio adverts, 15 print adverts and 30 blog posts per year], then outsourcing your marketing will be more cost effective for your business. You won't need to hire a team of full-time experts who may not have enough work on a daily basis, to justify their cost to company.

You'll be able to communicate with your staff immediately, in the event of a problem, ensuring

rapid turnaround times and brand consistency

.

Outsourced marketing agencies have

access to more online marketing tools

[e.g. Adobe Creative Cloud, customer relations management (CRM) software, etc], without you having to fork out for licenses and product training.

If your business requires

constant, uninterrupted work on a specific area of marketing

[e.g. your only focus is on web development], then an in-house team who specialises in that area of marketing will add value to your business.

Outsourced marketing agencies have worked on lots of different accounts, and are up to date with trends in the industry. Chances are, they've worked on businesses like yours, so they'll be able to execute the right strategy with

less trial and error

.

Working in a niche also means your tool requirements are leaner, so you won't need to keep on hand all the tools more generalised agencies would need to.

If you're not happy with the style or performance of a marketer working on your account, a marketing agency

can add new staff to your account

.
Many agencies will expect you to sign a retainer for a minimum of 12 months. The cost of the initial setup is spread over the period of the retainer, making it

difficult to opt-out of your contract

.

It could take several wrong hires before you find the right person for the job, this can be a

costly and time-consuming process of trial and error

. Remember also that the cost of desk space, equipment and salaries may end up costing more than a retainer would - not to mention the internal management resources needed.

An outsourced agency will need to work closely with someone from your team (especially in the beginning), in order to ensure that they fully understand your business. This can be

time consuming

and can take up up to 10 hours of your week, in order for your marketing strategy to be successful.

It's unlikely that only one person will be needed to perform the job. You'll probably need a minimum of three to four people to have a holistic pool of skills. Even so,

you might still need to outsource specific skills

(e.g. graphic design, video producers or website development).

Outsourced marketing agencies

can sometimes be slower to respond

to requests for changes [e.g. revising a page on your website], because they work on multiple accounts simultaneously.

Full-time employees are an

added HR responsibility

, with annual leave, job descriptions, training, growth and skills development, annual performance reviews and salary increases and the possibility of resignations.

When dealing with an in-house marketing department, your

ability to make changes to your team are limited

. If you're having problems getting the results you need, or one of your team members is not performing well, it takes a lot more time and resources to address the problem. You can't simply replace staff, you will first need to follow the proper HR procedures to either upskill or let someone go. If you're going to be replacing someone, you'll still need to interview, hire and train the replacement. This process will affect the implementation of your marketing strategy as well as the overall productivity of your team.
You'll need to decide which option will best suit your business needs and help you to achieve your business goals.
Ultimately, your need for an in-house marketing team will grow in relation to the size of your business. Bob Ruffolo, CEO of Impact (a branding and design agency), explained on the Impact blog, "many companies have had great success working with agencies" who collaborate with their in-house marketing team. You may decide that your business could actually benefit from a combination of both.
If you feel that outsourcing your marketing could benefit your business, give us a call. Our dedicated team of marketing experts would love to help you with a marketing strategy that will achieve your business goals.