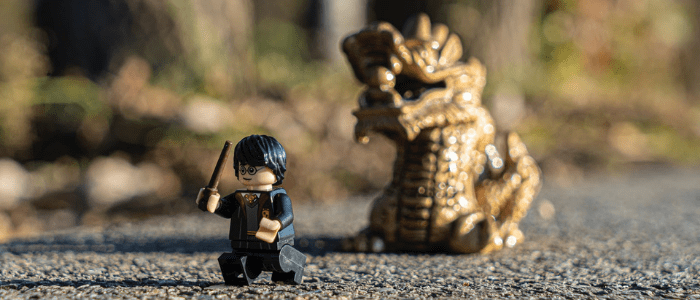 Most businesses need creative marketing to get a message across to their target markets, but how can gamification assist in reaching more consumers through connected devices nowadays? We look at gamification and why it's an effective marketing tool.
Gamified marketing has become a well-known technique to build brand awareness, increase engagement, attract customers and increase revenue. From running competitions to launching micro-moments and using tactics like leaderboards, gamification in marketing creates a fun and interactive environment for your audience.
Cleverly placed ads within popular games is another great way to leverage the popularity of these games to increase awareness around your product or service. Just think of playing a simple Candy Crush game and getting served an HTML ad. Feels natural, right?
The Pokémon Go phenomenon
About four years ago, people were wandering around trying to look for "pocket monsters" and catch, train and battle with them. The more you catch, the more power you receive to level up. The game, if you haven't guessed it yet, is Pokémon Go and quickly took the world by storm. It's a free, location-based, augmented-reality online mobile game that uses the real world to help you inform your game experience. Players are different ages and backgrounds from all around the world.
According to Recurrence, "When players are playing Pokemon Go, they are really killing three birds with one stone: they are playing a game that they enjoy, they're engaging more with their environment and with other players, and, as a happy side effect, they are also improving their health and fitness by walking around for hours on end looking for Pokemon." The success of this game was a big boost for gamification as more businesses started using games to monitor employee behaviour and provide them with rewards and incentives.
The rise in popularity of gamification solutions
Gamification has become increasingly popular and more brands are taking advantage of using game elements in their marketing.
Games help people to escape the stress of daily life
People are looking for ways to escape daily life by looking for new, fun things to do in the comfort of their own homes - especially in the age of social distancing. Even Pokémon Go had to adapt their gamification strategy as users can no longer leave their homes as frequently to catch critters during a pandemic.
An excellent example of a brand that embraced this change is the augmented reality game, Harry Potter: Wizards Unite.
According to Wizarding World, the official home of Harry Potter, "As you step outside and explore the world, the Map will reveal Traces of magic that indicate the location of Foundables. These Traces are found at various real-world locations and trigger richly detailed 3D encounters in full 360-degree advanced AR. You'll need to cast a variety of spells to defeat the confounding magic surrounding the Foundables in order to safely return them to the wizarding world. Keep an eye out for other things that will aid you on your journey including Inns that replenish Spell Energy, ingredients that can be used to brew potions, and even Portkeys that can whisk you away to iconic wizarding world locations."
The game is trendy as geocaching is central to its gameplay and the developers have successfully created a virtual world to engage different age groups from the comfort of their own homes. Leadfamly, a marketing gamification technology website says, "By combining an interactive buyer's journey with marketing campaigns, marketers have the chance to create several touch points and positive experiences for the customer as they move through the buyer's journey. Marketers will also have the opportunity to achieve certain marketing objectives, such as adding new permissions to their mailing list with the intention of sending them targeted communications."
---
Want to learn more about marketing techniques?
---
Case Study: Gamification in practise - we put it to the test ourselves
A few years ago, Penquin implemented a gamification incentive, to test the theory and drive higher performance. And, the results spoke for themselves. Even in weeks where the sales were lower, team interaction increased and company spirit soared.
Taking the principles of gaming engagement and applying them to your business can help you in several ways. We take a look at these benefits below.
Some of the reasons gamification is effective in driving user engagement
Gamification plays into gaming's push for constant development and improvement, where the 'supplier' and the 'consumer' both push each other to improve so that the overall experience can be optimised. Skills development in companies is something that will never become outdated, and gamifying your training practises for higher knowledge retention can drive great success.


Strategy games

promote strategic thinking and problem solving

. Strategy is key in business, and in today's world, with constantly- changing technologies and moving goalposts, a strategic thinker is a valuable resource. Boosting your employees' cognitive abilities with strategy-inspired gamification can raise the bar for flexible innovation.


You can support the development and achievement of company goals. Based on a rewards system, gamification incentives promote success in all arenas of business, and give employees motivation outside of traditional business operations.


Game theory increases your employees' understanding of your business systems, by promoting critical thought and analytical thinking. Because of the tactical nature of gaming, gamification becomes a mind-training tool that can help employees to unravel company processes, fully understand the workings, and apply new knowledge in process optimisation.


Promote the growth of collaboration and teamwork. Gaming is not only for the lonely. With the

increase in social gaming worldwide

, gamification incentives can take inspiration from games that promote sharing, collaboration, and group effort.


You can provide presenters, trainers, and managers with the benefit of enhanced employee attention – if this blog were gamified, you'd have reached this paragraph without checking your phone. Since it isn't, you've probably finished a level of Candy Crush in between paragraphs. Maybe more than one. Because games – and gamification – help to hold your attention much better than traditional practises.


Setting up scoring systems, interactive goals, and rewards allows employees to be congratulated on their successes in public, and measured in an open forum. This means that you get a clearer picture of the team dynamic, progress of employees, and incentive progress – and with open, transparent measurement and progress-tracking, it's much simpler to assess your success.


Gamification

increases conversion rates

as visitors become motivated to complete specific tasks, challenges or rewards.


It increases customer engagement and increases the attention span of visitors. According to

Demand Gen Report

, a B2B marketings news and trends website, "81% [of marketers] agree that interactive content grabs attention more effectively than static content."


Gaming is fun for everyone!
So, is gamification worth it?
Do you think that gamification is a waste of your resources? Mordorintelligence, a leading market research company states, "The global gamification market was valued at USD 7.98 billion in 2019, and it is estimated to witness a CAGR of 25.1% over the forecast period (2020-2025). The exponential growth in the number of smartphones and mobile devices has directly created a vast base for the gamification market. This growth is also supported by the increasing recognition of gamification systems as a method to architecture human behavior, in order to induce innovation, productivity, or engagement."
These are hard facts to ignore if you're in the gaming industry. If you're not? Even harder to ignore, because if these statistics show us one thing, it's that games = engagement. Massive, worldwide engagement, that changes behaviours, thinking patterns and responses.
How you can include gamification in YOUR business strategy
All humans, no matter how big or small, love games and the idea of getting rewarded, and it's something everyone finds appealing. Here are some tips from Everyone Social, an employee advocacy and social selling platform, to include gamification in your business strategy:
Think of your long-term results. Focus on the right audience and do what is appropriate for your target market.


Don't create a false impression with your rewards programme. Big rewards can't be funded over a long period!


Make sure all users understand how the game works, how to succeed and what's in it for them.


Measure performance based on the participation of users.


Connect your gamification rewards with professional recognition and enhancements.


Always measure what matters and help participants understand how they're performing and how to improve.
Implementing a gamification incentive in your business can give fantastic, long-term results. Try it out to boost your productivity and progress tracking.
Thinking of hosting a virtual event? Consider including gamification as a way to engage your audience and create a memorable experience. You'll find more helpful online events tips in our handy downloadable guide below.
P.S. Don't forget to follow us on your favourite social media platforms to stay up to date with the latest trends in marketing.