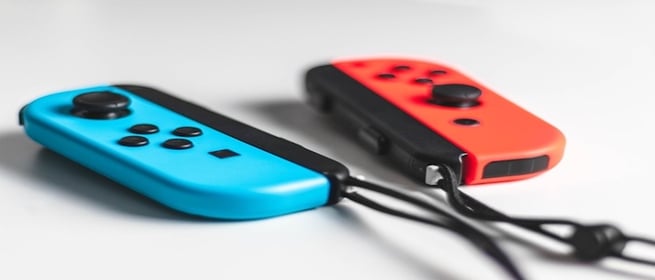 Running a traditional marketing campaign is a lot of work, but nowadays companies have even more options to think about when it comes to digital marketing.
The question is, is it always necessary to add a digital marketing campaign to an existing campaign? From SEO and SEM to social media and content marketing, there are lots of digital marketing strategies available to brands. But, does it mean you have to use or implement all of them? Less is usually more, right?

According to Curatti, a community of business leaders and entrepreneurs, "Most brands and marketers work hard to boost the ROI of their digital marketing campaigns and win more business. Therefore, it is imperative to come up with tactics that can help maximize your conversion opportunities. You should use these tactics in your next digital marketing campaign, but don't limit yourself to these only. Instead, you should experiment and find out which strategies work the best for you."
Why you should consider adding digital marketing elements to your campaigns where possible
At Penquin, we believe in adding a digital marketing campaign to your marketing and advertising efforts 99% of the time, as we have seen great results over the years. It's vital to remember that every brand and client is different, but achieving your goals and objectives, and reaching more consumers, are what you should be aiming for.
We have created a short checklist to help you determine if a digital marketing campaign is needed.
1. Does digital marketing always add value in the form of reporting/trackability?
Yes. Everything we do from a digital marketing perspective is tracked at every point and we can keep a record of this. You get measurable results with certain tools in place, like using HubSpot. This software can help, to a certain extent, to track your above-the-line efforts as well. This means that we can track the campaign performance from start to finish and optimise the campaign when necessary to get better results. You could, for example, utilise a QR code to support your in-store retail campaign, driving prospects to a landing page where they need to fill in their details to access a discount coupon - capturing leads and ensuring you can report on the ROI of the campaign.
Digital Neighbor, an SEO agency says, "Your ability to collect, consolidate, and measure this data will provide you an insight into what's working. When you identify what still stands to be improved, you can then begin to work on improving your marketing ROI. For marketing analytics to be useful, they must be closely tracked."
2. If you do decide to follow a digital marketing strategy, which elements are the most important to consider?
This is completely dependent on your goals and objectives. It's not a one-size-fits-all approach and your strategy needs to be tailored to what you need to achieve. Some platforms will make more sense for some brands and their objectives and vice versa. Ideally, you would take a fully integrated approach that includes all of these elements.
Use the below framework from Smart Insights to plan and optimise your integrated marketing campaign: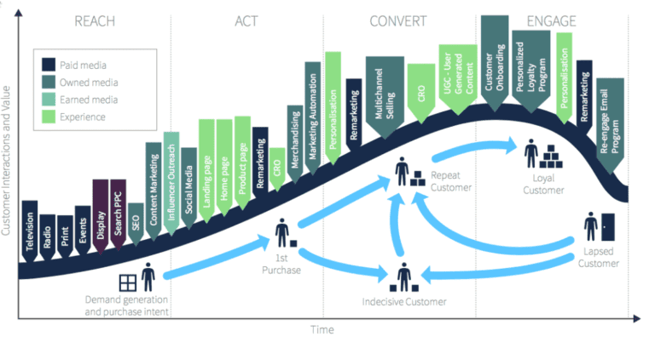 3.
How do you decide to add digital marketing efforts to an above-the-line campaign?
Once the campaign objectives and goals are established, you'll know how and which digital elements could add value. But always ask yourself if it will make sense to the campaign. Will this additional touchpoint add value to the customer's journey? It's also important to look at the target audience this campaign is aimed at. Nine out of ten times your audience will be reachable on digital, but there is always the possibility of niche audiences that are better marketed to elsewhere (e.g. via radio campaigns).
Integrated campaigns are Penquin's specialisation and it's because we believe in a holistic marketing approach. Campaigns shouldn't work in silos and you shouldn't make use of an above-the-line campaign or a stand-alone digital marketing campaign. Rather opt for an integrated campaign that's best suited to your customers and their objectives. It turns out less isn't always more!
If you'd like to find out more about integrated marketing, download our Digital Essentials Guide here: