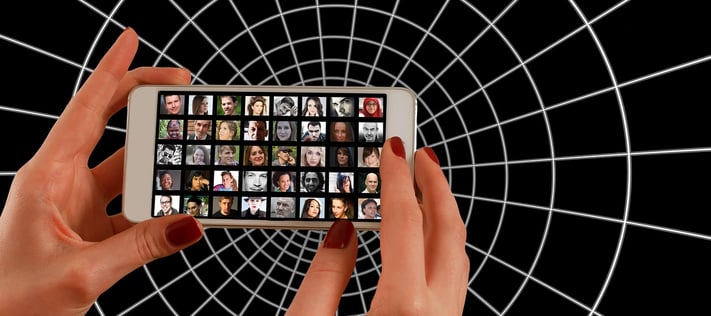 Customer experience has changed considerably since the digital world has transformed the way we think, experience and make decisions. Gone are the days of relying on personal connections; we now welcome the mobile shopper, the social media geek, and the tech-savvy person with open arms.
According to a report, The Digital Transformation of Customer Services, conducted by Deloitte, "the digital age is disrupting traditional customer service models – new customer touchpoints are appearing the world over at breakneck speed and against a backdrop of rising expectations."
Nowadays, customers are at the heart of what most successful businesses try to accomplish. They are interested in a product and know exactly what they need to purchase it. This is not where it stops. When the sale is closed, these customers have no problem to name and shame on similar online platforms.
Delivering a consistent and uninterrupted experience in a digital era is key to customer loyalty and retention. Losing customers is an easy process, but winning them back is vital.
Here is a list of aspects that influences customer experience in the digital era.
Technology opens routes to a new kind of communication. It's no surprise that companies have shifted their focus from mobile devices that were previously used by a select few to where it now forms a crucial part of people's lives. Companies missing the mark to fulfil mobile needs will fold to their competition.
Andy Franks notes that "mobile users now demand access to content and services anytime, anywhere, and with the number of smartphone owners worldwide expected to exceed 1.75bn by the end of this year [2015], it's an audience no organisation can afford to ignore." The increasing trend in mobile usage is pushing the customer experience forward. It becomes more important for every business to focus on a customer-friendly mobile experience by making way for responsive website templates and improved search engine optimisation. Information must be readily-accessible to anyone, at any time, on any device.
Cross-channel experiences with improved connections
The days of interacting face-to-face with customers are history. However, the physical channel is not redundant, it has merely adapted to online behaviours and habits. Customer experience forms part of every company's bottom line, success and growth and extends past a single touchpoint. W.H. (Hank) Brigman defines a touchpoint as "any influencing action initiated through communication, human contact or physical or sensory interaction." This definition covers every "touch occasion" a customer can have with the brand, product, or service. Engaging with customers is a very complex process as social touchpoints, digital innovations and interactions evolve and new competitors enter the market. The customer views every single interaction through touchpoints as doing business with a brand. This puts increased pressure on businesses to perform and understand channel preferences. Deloitte further states "the omni-channel approach to customer service provides convenience and accessibility for customers to interact over the channels that they want to use. In reaching this goal, each improvement must not compete with the existing channels."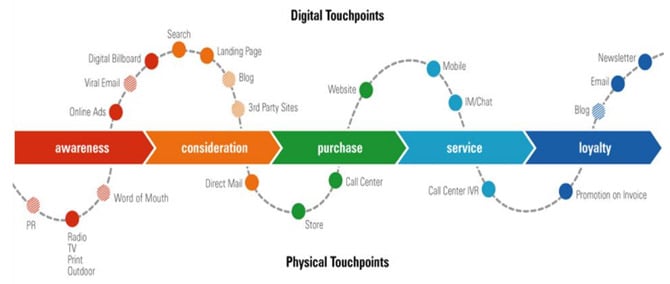 http://services.ricoh.com/images/uploads/knowledge_center/MaximizeQuality_inline.jpg
Building better relationships means connecting with the people in your organisation and those buying your product or services. Customer forums have become commonplace in businesses. Prospects and existing customers now collaborate to share information and discuss relevant topics without interacting with the business directly. These interactions are beneficial to the company as it promotes interaction, personalised connections and improved self-service.
Exceeding expectations in a digital world
Digital design is becoming more focused on the customer. Often, it is not about the amount of technology or the craft that is employed, but how the service operation has changed in order to respond to customer queries. Smith & Co explains that "customer experience design is not about scripting your people or prescribing exact behaviours at every point. It's about creating the right environment, with the right 'back-stage' support and technology and then enabling your people to facilitate an experience that will be valued by your customers."
Certain design decisions can influence where visitors spend more money and become a repeat customer. Make your website easily accessible and as simple as possible. You don't want pink, yellow and red backgrounds to influence the purchasing decision. Calls-to-actions influence the conversion process from visitors to customers while good copy creates a sense of security. Make your customer feel safe when clicking on "add to cart" by using words such as "security" and "guaranteed".
Brands need to be conscious of this experience in whatever possible format- whether good or bad. Once you and your team start opening up to experience in this way, customer experience can become more insightful, intuitive, instinctive and exciting. Download our Integrated marketing ebook to help you with your next marketing strategy