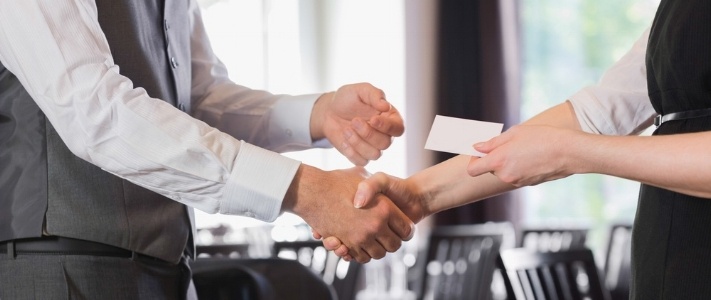 There is no doubt that an event planner's job is probably one of the most exciting and the most stressful of all the vocations out there. No two events are the same, no two budgets are the same and no two unpredictable circumstances are ever the same, either.
So, how does an event planner manage to stay so cool, calm and collected? And why do they keep bringing on the same stress to themselves day-in-and-day-out? The answer is simple, the best event planners, plan.
There are a few secrets to organising a kick ass event and we're going to spill the beans on them right now.
First of all, automate the information you have to carry around with you at all times. From your to-do lists to vendor contact details to running orders and guests registration lists and details, keep it all in one place and preferably digitized. There are a ton of apps that are customisable that'll help you keep your information at arms length at all times.
Stay connected to your team members at all times as well in order to manage any miscommunication. Having a central, live project plan will assist you in monitoring timelines and possible pitfalls. It also helps you to keep in contact when you are all in different locations at the same time.
Plan social media integration beforehand by ensuring that your event can be found and shared and interacted with. By making sure that the venue, speakers, entertainment etc will be well lit and in a social-sharing friendly space, you will instantly invite guests to whip out live video such as on Periscope, Instagram, Facebook and Snapchat. Another thing you should do is ensure that your hashtag is #visible around the venue, is easily remembered and not linked to something completely controversial or misrepresentative of your event. Check this before you go hashtagging all over the show on the day or night.
Tracking progress doesn't only happen after an event, it happens throughout the planning process too. This not only helps you rectify issues as and when they arise but also helps you learn from them sooner rather than later. There is nothing worse than waiting for a postmortem of an event to start unpacking the "should've-would've-could'ves". If you can track and fix now, then do it. But to track the progress, make sure that you have set the measurement criteria in place at the beginning - in the concept stage of the event!
The most important of all event planning tricks is to manage your time. Lists and spreadsheets and diaries and call sheets mean nothing if time is spent wasted. Sit down and plan exactly how long each task is going to take and then hold yourself and your team to that. Set milestones for larger events so it doesn't feel as if you're climbing a mountain, but rather conquering a series of molehills, that way the tasks ahead won't seem as daunting.
Now that you have a fair idea of what it takes to organise a super event, don't forget to breathe and enjoy the creative process. And in case you find yourself in a fluster, use this cheat sheet to guiding you through the planning of your next event.
1) Automate information
2) Stay connected to team members
3) Plan social media integration
4) Track progress
5) TIME MANAGEMENT
For more tips and tricks to planning, hosting and monitoring events, get in touch with our event specialists.