Inbound marketing is quickly becoming commonplace, and this list of inbound terminology we've gathered from around the web should help you understand what everyone around you is talking about.
A/B Testing: A/B testing (also known as split testing or bucket testing) is a method of comparing two versions of a webpage or app against each other to determine which one performs better. A/B testing uses data & statistics to validate new design changes and improve your conversion rates.
---
Analytics: In inbound marketing, analytics are the key to success. Measuring the results of an online campaign and analysing the data means you can continuously improve your marketing strategies.
---
Automation: In a nutshell, marketing automation is software that automates your digital marketing for you. You've probably received an automated email when you've signed up for a blog. Imagine having to type up that email every time someone subscribes to your blog! It's impossible, which is why automation is the key to nurturing potential customers without having to manage thousands of emails per day.
---
Backlinks: Backlinks are incoming links to a web page. When one website links back to another website, we call it a backlink. A page with a lot of backlinks will rank higher in seacrh engines.
---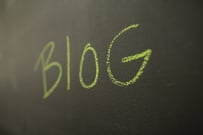 Blog: A blog is where you host and post your online content. Articles, infographics and content offers should all be on your blog. In inbound marketing, the purpose of a blog is to share useful information with potential clients to generate new contacts and drive them to your company website.
Call-To-Action (CTA): Essentially what it sounds like, a call-to-action is a piece of text or image prompting the reader to do something more. CTAs always have a hyperlink attached to them, and are mostly used to generate contacts, and drive visitors through a specific path on your website.
---
Campaign: A strategy to achieve a marketing goal, a campaign involves creating content around one particular theme. Campaigns generally run for a finite length of time, and should involve preparation and post-campaign analysis.
---
Contacts: A contact is anyone whose email address you have on your database.
---
Content: The cornerstone of inbound marketing, content is anything you put online in the form of blog posts, emails and social media, which can be engaged with or shared. Good content is useful and relevant to the reader.
---
Evergreen content: The term "evergreen" is often used by editors to describe certain kinds of content that are always of interest to their readers. Evergreen content is content that is always relevant—much like the way evergreen trees retain their leaves all year around. It does not become dated and is necessary in order to be found online by search engines.
---
Context: Content is nothing without context. Making sure your content goes in the right place, at the right time, to the right people, is the key to your inbound marketing success.
---
Conversion Rates: How many of your visitors are becoming contacts? How many of your contacts are becoming customers? This is what we mean when we talk about conversion rates. It is the number of people moving through the sales funnel to become customers.
---
Email: In its most basic sense, email stands for Electronic Mail. It's a core component of inbound marketing because it's a direct connection to a contact's inbox. However, with great power comes great responsibility, meaning it's important for inbound marketers to not abuse the email relationship with a contact. It's far too easy for a contact to click "unsubscribe" after gaining their hard earned trust in your communication.
---
Funnel: A sales funnel is a marketing system. It's the "ideal" process you intend your customers to experience as they go from Prospect to Lead to Customer to Repeat Buyer. Sales funnels have been around much longer than web marketing, but the online world is the best thing to ever happen to sales funnels because websites and email marketing make sales funnels easier to build.
---
Inbound Marketing: Inbound marketing focuses on creating relevant and helpful content that attracts people toward your company offerings, where they naturally want to be. By aligning the content you publish with your customer's needs, you naturally attract inbound traffic that you can then convert, close, and delight over time.
Keywords: Sometimes referred to as "keyword phrases", keywords are the topics that webpages get indexed for in search results by engines like Google, Yahoo, and Bing. Picking keywords that you'll optimise a webpage for is a two-part effort. First, you'll want to ensure the keyword has significant search volume and is not too difficult to rank for; then, you'll want to ensure it aligns with your target audience. After deciding the appropriate keywords you want to rank for, you'll then need to optimise the appropriate pages on your website.
---
Long-Tailed Keywords: A long-tail keyword is a keyword phrase that contains at least three words (though some say two or more is considered long-tail).
---
Landing Page: A landing page is a website page containing a form that is used for lead generation. This page revolves around a marketing offer, such as an ebook or a webinar, and serves to capture visitor information in exchange for the valuable offer. Landing pages are the gatekeepers of the conversion path and are what separates a website visitor from becoming a lead. A smart inbound marketer will create landing pages that appeal to different people at various stages of the buying process.
---
Lead Nurturing: Sometimes referred to as "drip marketing", lead nurturing is the practice of developing a series of communications (emails, social media messages, etc.) that seek to qualify a lead, keep them engaged, and gradually guide them down the sales funnel. Inbound marketing is all about delivering valuable content to the right audience -- and lead nurturing helps foster this by providing contextually relevant information to a lead during different stages of the buying lifecycle.
---
Offer: This is simply the content that is provided once a lead has filled out a landing page form. Examples of an offer include ebooks, whitepapers, webinars, and kits.
---
Personas: Sometimes referred to as a "buyer persona", a persona is a detailed profile of a target consumer. It helps an inbound marketer visualise the ideal prospect, their behavior, demographic profile, and psychographic information. A complete and accurate buyer persona profile can help inbound marketers better define their target audience and make better-informed marketing decisions.
---
Search Engine Optimisation: SEO (or Search Engine Optimisation) is the practice of enhancing where a webpage appears in search results. By adjusting a webpage's on-page SEO elements and influencing off-page SEO factors an inbound marketer can improve where a webpage appears in search engine results.
---
Smarketing: Smarketing is the integration of your sales team and your marketing team. Through direct and frequent interactions, your sales and marketing teams will be on the same page, working towards the same goals.
---
Smart Content (dynamic content): Dynamic content is a way to display different types of website content based on the type of user viewing it. User data is captured based on past website interactions (think form field submissions and website activity).
---
Social Media: Social media is media designed to be disseminated through social interaction, created using highly accessible and scalable publishing techniques. Facebook, Twitter, YouTube, LinkedIn and Google+ are examples of social media networks that one can join for personal or business use. Social Media is a core component of Inbound, as it provides marketers with additional channels to spread reach, increase growth and reach business goals.
---
Website: A website is a set of interconnected webpages, usually including a homepage, generally located on the same server, and prepared and maintained as a collection of information by a person, group, or organization. An inbound marketer should structure a website like a dynamic, multi-dimensional entity that can be used to attract relevant website visitors, convert those visitors into leads and close those leads into customers.
---
Workflow: A workflow is another way to describe a lead nurturing campaign, which is often achieved through automation. It's a set of triggers and events that move a lead through the nurturing process. A workflow can also serve other purposes, such as to adjust contact properties on a lead record based on certain conditions, or to add a contact record to a certain list. Regardless of how you use them, workflows can be a very powerful asset in an inbound marketing strategy.
---
This is an overview of the most common terms used in inbound marketing. We'll be posting more information on what inbound can do for you. In the meantime, let Penquin grade your website and assess your performance.
Sources