In the current digital environment, the process of advertising and closing sales has become far more consumer-centric, with personalisation becoming the norm and consumer brand-evangelism the goal. But how can you make these requirements work for you?
An example of consumer-centric marketing in the traditional environment
Square 2 Marketing give us a great example of how you can use these principles to increase the effect of your traditional advertising, in their blog post, 'Inbound Marketing Coexists with Traditional Marketing too'.
Read the blog on how Danone's Oikos yoghurt brand went out of their way to know who they were targeting, what the consumer wanted, and how to attract consumers using a content-marketing-style approach.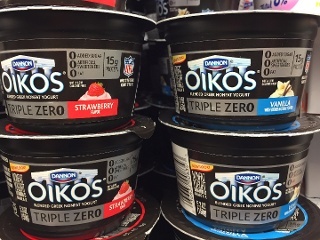 Why is this so important?
Product-sales now depend on a vastly broader set of variables, which have been brought about by the digital marketing boom, as well as the change in consumer behaviours that come with it.
How do you stay ahead of the competition in an environment where your product could easily become a casualty of low brand-loyalty?
Use content-marketing principles in your traditional approach:
Focus entirely on the customer – their needs, wants, location, and history – to target and provide the right information.
Ensure your content is presented in the right context.
Analyse your results in order to optimise your campaigns.
To gain more insights on consumer behaviour, and where you can engage on the consumer journey, download our comprehensive infographic below.