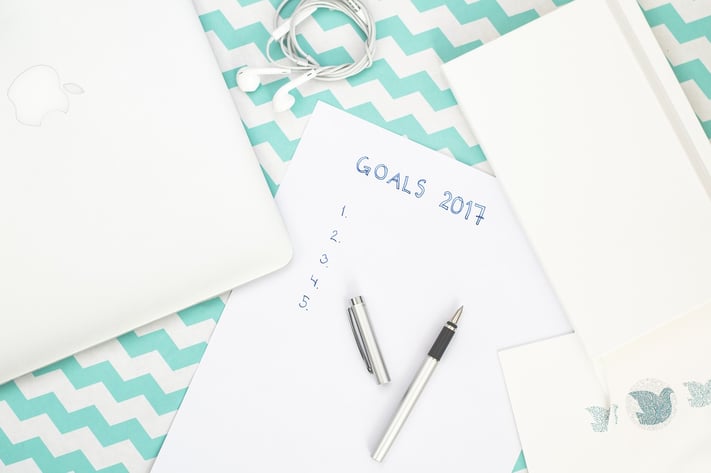 Each year we start off with bigger, better plans at making this the best year for our businesses' marketing. But are we just doing more of the same or are there real resolutions we can make to ensure we don't repeat the past?
We've put together a list of resolutions based on game-changers for your 2017 marketing strategy, inspired by Spitfire Inbound's article on 2017 Marketing Trends and Predictions.
This year, I resolve to be more immersive. This means you need to be live and in the moment. In 2016, you live tweeted still images, in 2017, you need to immerse your audience in the experience through live video. Think Facebook Live and Instagram stories - off the cuff, spontaneous feeling footage will create that experience for your potential buyers.
I resolve to use more video. You don't need to have large production budgets on your video content, but make sure that your content is watch-worthy. Last year you were creating gifs, this year you need to make sure you tell your brand story through video.
I resolve to be more visible to the right audiences. Putting content out there is one thing, but actually being visible to the right audience is quite another. Last year you may have been pumping content out at the rate of knots, this year you need to understand your audience, where they want to read your content and what content they want.
I resolve to measure my marketing. Learn from your mistakes, and correct where you need to. Track what's doing well, and keep it doing it well.
I resolve to specialise and personalise. Stop trying to be everything to everyone and start focusing on what makes you awesome. According to the Spitfire Inbound article "Service providers who are highly skilled in specialised areas will continue to remain relevant and be able to differentiate themselves from the competition while retaining profit margins." Last year you might have seen your business as a 360 degree business specialising in everything. This year do your clients a favour by specialising and focusing on your core strength and then become the best at it in the industry.
I resolve to do away with my business silos. The only way you're going to stay ahead of the curve - and profitable - is if you encourage the entire business to work together to sell more products. Last year marketing did the marketing and very rarely knew what the sales teams were up to, this year the barriers need to come down and the whole team needs to work together.
You can read the full article on 2017 Marketing Trends and Predictions here.
And to subscribe to the Penquin blog to learn more about how you can create great marketing strategies in 2017, click here: