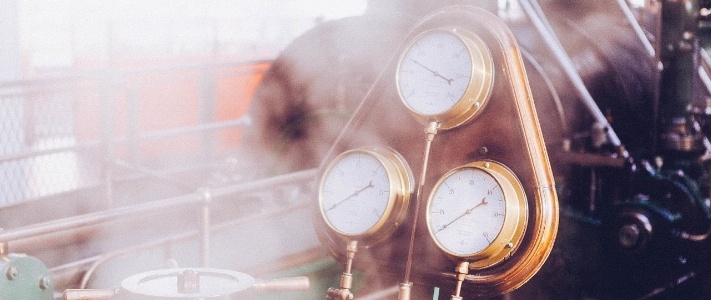 When it comes to reporting on marketing, there are key metrics that really matter, and then there are those that are just there for show.
As marketers, we need to remember the real reason anybody markets a product or service is to ultimately sell what they're offering. Spending money getting people to simply give you a "thumbs-up" is hardly worth the effort if they're not going to at least show interest in what you're selling and either immediately or at some point convert to leads and closed deals.
Here's our list of the metrics that really matter:
Marketing attributed value
This is the actual rand value that it cost to market to the lead, and this is an extremely important metric. Here you have to honestly look at the channels you are using, the audience you have selected and the amount of money you're spending on them. Constantly evaluate whether your are using the right channels, or if you could be spending less money marketing to where your audience "hang-out" more frequently. Spending a fortune on Twitter lead generation cards may not be the right platform for your brand; consider whether your market spends more time on Instagram for example and whether your content will be better received there. Rather be in the right places - even if that's less places - than trying to be everywhere all at once.
How good is your content at attracting users? You have to look at the content you're sending out, and then how many of the people you're marketing to are actually interested enough to click through, complete a form or engage with you.
Qualified leads are those that maintain interest and keep coming back for more. These are the ultimate leads that will or should be converted to closed deals. Mapping their journey from lead to customer also helps you measure what actions they took to convert and then apply those learnings to other customers.
Analyse your database all the time to determine whether the data you are collecting is clean. And if your database is filled with hard bounces and unsubscribes, make sure a massive scrub is done so you don't waste efforts on money on uninterested prospects. It's also extremely important to know what you want to do with the data you're collecting, and that it's the correct data.
If you're directing people to a website, this is a key stat to look at. This will determine whether your initial interaction (like your ad or PPC advertising) has had the right impact and if people are interested in your product. So consider what keywords are driving visitors to your site and focus on those users. If your keywords are not transparent and direct enough, you may need to consider dropping them. Remember, the aim of this is to get users to read your content and consider making an action - sign up, buy, read more, share.
Average pageviews per visit
If you are engaging enough, you'll notice that the user will tend to go deeper and deeper into your site. Navigating from one page to another indicates that you have the right content, for the right person. There is no need to panic if they do not convert immediately, they are already being influenced by your content and the more they read and engage, the more likely they are to share it with their (like minded) friends.
Average rate of return to site
Don't forget to focus on the repeat visitors. You have already done a great job at attracting them, you now need to keep them engaged. Use appropriate keywords and communication methods to keep these users coming back for more and more.
Why use metric measurements?
Successful marketing campaigns are like baking cakes, you have to add a bit of this, a bit of that, watch it rise and sometimes watch it flop before it becomes the perfect product. No marketing campaign has ever just succeeded by throwing out a message and hoping to sell a product.
Metric measurements, are crucial to determine whether you are spending your money and efforts in the right place. Learn from your audiences, from your successes and your flops. Metrics are the only way to get honest answers.
There are a plethora of metrics lying at marketers' fingertips that give real, useful data. Make sure that you aren't just reporting on the shallow views such as the number of likes, retweets, open rates or delivery rate - those won't tell you whether you sold any product or why not. Rather look at conversion rates, leads generated, purchasing behaviour referrals - that's where the gold sits.
For more information on metrics and marketing measurements, read up on the 6 metrics your boss actually cares about here: