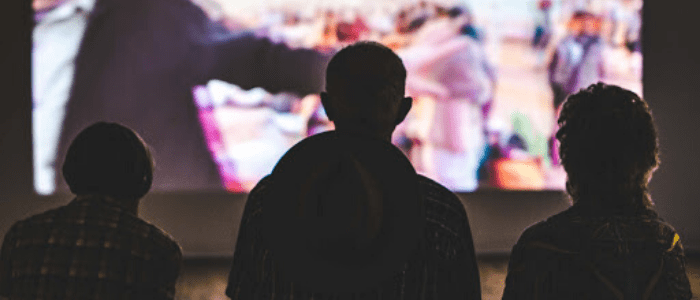 Another Super Bowl has come and gone, and boy, did we enjoy analysing the (rather short) ads. Some good, some bad - here's a list of the ads we think are worth mentioning.
The Super Bowl is the National Football League's (NFL), annual final championship game that is played between January and February each year.
This year's Super Bowl was quite significant as it was the first time in four years that the New England Patriots weren't competing for the title of Super Bowl champion. The Kansas City Chiefs defeated the San Francisco 49ers in an end-game comeback, earning a 31-20 win.
With the championship being the largest ever in terms of ad spend this year ($435 million), our Penquin team had a lot of fun and games analysing the best and worst ads - even if they were only 30 seconds or less.
So, what are our thoughts?
Cheetos: "MC Hammer: Where it All Began" ✓

One of our favourite ads created by Goodby Silverstein & Partners, Cheetos, returned to the Super Bowl after 11 years. Effectively using nostalgia, the ad sees 30-year-old MC Hammer appropriating the classic, "U can't touch this". The 16-second ad features a man with Cheetos dust on his hands using it as an excuse to not perform office tasks or move furniture. To emphasise MC Hammer's inspiration of the song, he keeps appearing in the ad uttering the "U can't touch this" phrase.
According to HubSpot, "Storytelling is a great tactic that allows your viewer to get intrigued and engaged by memorable content. While you probably can't afford to tell a story with a celebrity star in it, take a note from Cheetos and use your content to tell an interesting story that centers around your product."
Sean Devlin, our Business Unit Director says, "The Cheetos ad is fun, clever and it brings back a timeless artist and song to create universal familiarity."
Bud Light Seltzer ✓

Bud Light is an official sponsor of the Super Bowl each year and they never disappoint. Releasing two ad spots this year featuring Grammy-nominated artist, Post Malone, and allowing their social media fans to choose the best one, Anheuser-Busch does it again.
As Veronica Wainstein, our MD says, "Aaah Budweiser, you never disappoint. The ads are just so good, original and funny. They're a little bit lame, but the message comes across and they're likeable and epic."
#POSTYSTORE or #POSTYBAR - which is your favourite?
Did you know you can also chat with us on our social media platforms? Or why not subscribe to our blog to receive more awesome content?
Avocados from Mexico: Home Shopping Network ✓

Running its sixth consecutive Super Bowl spot, Molly Ringwald stars as a Home Shopping Network host selling products for avocados.
"The marketing company with a mission of increasing the consumption of avocados from Mexico in the U.S. was created in 2013. It has seen increased brand awareness since airing its first Super Bowl commercial back in 2015. Running a spot during the game is a major part of its marketing strategy, but the marketer is also looking to promote the fruit—yes, it's a fruit—beyond football season," says AdAge.
With a brilliant promotional campaign, Avocados from Mexico really grabbed the attention of the Super Bowl audience and included a convincing web component to cleverly complement the commercial.
TurboTax ✓
The DIY-tax preparation app returned for its 7th consecutive year. The ad was part of a campaign that kicked off during the Rose Bowl on 1 January 2020. It cleverly promoted the idea of making people comfortable with doing their own taxes.
Nicole Glover, our Social Media Manager, says, "The Super Bowl ads have become increasingly reliant on celebrity and influencer spotlights to garner attention and relevance. The TurboTax ad focused on everyday people and something everyone relates to - struggling with their taxes. I honestly want to use the app."
Amazon ✓
Amazon's Super Bowl ad stars the celebrity couple, Ellen DeGeneres and Portia de Rossi, imagining what life was like without an always-on assistant ("Alexa"). They poke fun at fake news and even machines storing data.
According to Business Insider, "It was the most-watched Super Bowl commercial as of 10 p.m. on game day, according to Google, and had more than 39,000 mentions online as of 10:15 p.m., according to Brandwatch."
Thando Mxosa, our Strategist believes, "Ads that made their point were successful. They are meaningful and the creative is well executed."
Hyundai Sonata with Smaht Pahk ✓
Hyundai returned to the Super Bowl for its 12th time in 13 years with an ad highlighting the new Sonata's remote smart-parking capabilities.
This ad appealed to a big US audience as it featured well-known Boston celebrities Chris Evans and John Krasinski, comedian Rachel Dratch, and Boston Red Sox legend David Ortiz.
Veronica says, "[Laughing]... I'm dying! It has a single-minded message and is absolutely hilarious. This ad uses celebrities very well and is funny, entertaining and well-executed."
Google's Loretta ✓
Google's ad about its virtual assistant helping a man remember his late wife is very effective as the audience had an intense and emotional connection with "Loretta".
Pro tip: Keep a Kleenex on hand.
Audi E-Tron x
Returning to the Super Bowl for its 11th time, Audi ran an ad promoting its e-tron Sportback which Maisie Williams drives while singing Disney's "Let It Go" from Frozen.
According to Fastcompany, "As with a few other "worst" picks, it's not just the ad itself, but also the wasted potential. Audi has all the brand strength and marketing budget to make almost literally whatever they want, and yet this result is just so, so corny."
Nicole agrees, "The "Let it Go" song is unbelievably overused and overrated. It was annoying to watch and I also didn't see any relevance in the song and the fact that the car is electric. The ad didn't resonate with me at all."
Heinz, "Find the Goodness" (Four at once) x
This Super Bowl commercial features four storylines encouraging rewatching. However, they all share the same message - Heinz is always there.
While it's a super - creative ad, it becomes very difficult to follow four stories in one video in a span of 30 seconds. It gets a 'no' from our team.
Coca-Cola x
Coca-Cola returned with an ad after it pulled its ads in 2019. It advertised Coca-Cola Energy, which has just launched.
Business Insider says, "Coke's 60-second spot featured the legendary director Martin Scorcese waiting for a text message back from actor Jonah Hill, who needed a caffeine boost before he could join him at a party."
Veronica notes, "I'm not loving it. It has a high - value production with a very average message and it's unusual for Coke. You can't just put famous people in an ad and hope it will work - the message needs to be compelling. Don't waste money on influencers if the concept is cheesy."
Moral of the story? Really think about your brand and the message you want to portray before producing a video or ad that will end up costing you a lot.
Keen to get started? HubSpot has a few great tips for you…
Do you need help with your ads? Contact us today and let us help you create amazing ads and videos.