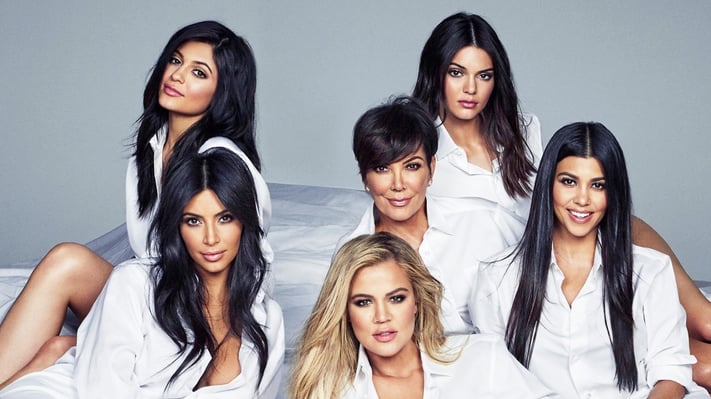 Image source: Galore
Take a look at the rise of social media as mass media in society and how the Kardashians leveraged social media to build their empire.
I think it's safe to say that if you haven't heard the name Kardashian, you've probably spent the last decade or two living under a rock.
The Kardashians, as a family, entered the spotlight in 1994 due to Robert Kardashian Snr's connection to the infamous Orenthal James (OJ) Simpson murder trial. His daughter, Kim Kardashian, solidified the family's place as a household name in 2007, when a sex tape she made with singer Ray J was leaked to the media. The sex tape scandal was followed by the reality show, Keeping up with the Kardashians, being aired on E! Entertainment - and the rest, as we know, is history.
---
Love them or hate them, what we have to admit is that we just cannot ignore them.
---
The Kardashians are a phenomenon that has had the world a buzz for the greater part of the last decade. What the business community finds fascinating about the Kardashians is their exponential success as a brand, accredited mostly to their powerful leveraging of social media as a platform for advertising.
One of my clients, Glenn Marcus (Phumelela Gaming), planted the seed of how the Kardashian phenomenon is such an organic approach to building a brand. I decided to do the research and delve deeper into how they leveraged social media to build their brands - and what I discovered was fascinating.
People migrate to them from multiple online channels, there's no drive to push people into one space like there is with a website. The idea is that wherever you are on the web, you'll come across (in one form or another) a glimpse into the life of a Kardashian.
To put their fame into perspective; South Africa has a population of approximately 55.4 million people, Kim Kardashian-West has 51.8 million Twitter followers - that's almost the entire South African population following a single celebrity.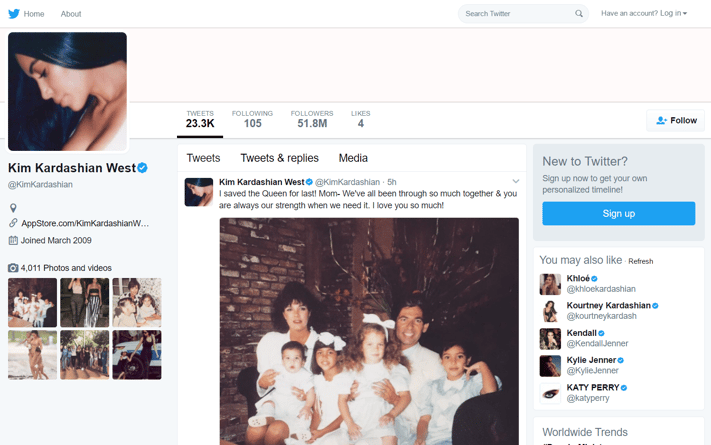 This screenshot was taken at the time of writing this article on 15 May 2017, by the 16 May 2017 Kim's profile had already reached 51.9 million (100 thousand new followers overnight) illustrating the exponential growth rate of social media.
Influencers like the Kardashians show us the good, the bad and the ugly - there's no holding back. This gives them more credibility in the eyes of their audience because we see them as human beings. As a result of this honest, human image, millions of followers look up to them as role models, giving them the perfect opportunity to leverage their fame as a tool for marketing.
The Kardashians have been called "the undisputed queens of native advertising" within the marketing community. They make millions wearing designer labels and using their fame and excessive media exposure to promote brands - sometimes so subtly we're not even aware of it. That being said, it's not surprising to find out that the Kardashian clan have a net worth of nearly $200 million.
Native advertising
In case you're unfamiliar with the term, native advertising is paid advertising (sponsored content) which emulates the natural flow of the content in which it lives. Share Through, a native advertising software developer, explains this kind of advertising as following "the natural form and function of the user experience in which it is placed".

Image source: Share Through

Share Through also created a great visual, showing the power of native advertising:

Image source: Share Through

Essentially, native advertising is the art of taking paid advertising and packaging it as organic content to make it seem trustworthy.
The image below is an example of how "natural" native advertising seems, with Kim sharing behind the scenes shots of her being fitted for Paris Fashion Week on her Facebook profile. The content gathers interest from fans who follow Kim's life, and without even realising it, brands become synonymous with Kim because fans see her using the products or wearing the labels on a regular basis.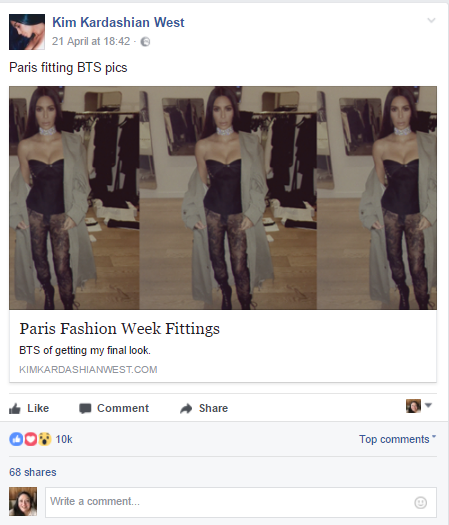 "Social media has fundamentally changed the balance of power between customers and brands"
The rise of social media has forced marketers to evolve, as traditional push methods have become increasingly ineffective. Influencer marketing is a trend that has exploded because marketers realised that influencers have the ability to talk directly to a large dedicated audience. We're quickly headed towards an era where social media is becoming the social marketplace.
---
Adyoulike, a leading global native advertising platform predicts that the sponsored content trend
(as we see with the Kardashians and various other influencers) will be a $59 billion industry
within the next year.
---
The rise of the social marketplace - social media is mass media
Television ads may be reaching a large audience, but the audience hasn't consciously chosen to watch and engage with these ads in the way that they would with influencers on social media.
Kim's 51.8 million followers have consciously chosen to follow her on social media because they're interested in what she's doing, where she's going, things that she's interested in and talking about and what brands she's wearing or using. This means that Kim has a better chance to influence her followers' because she's earned their attention and trust.
It all boils down to psychology. Kim's fans are more likely to make a purchase based on the perceived connection to their role model - if Kim uses the product, they should use it too.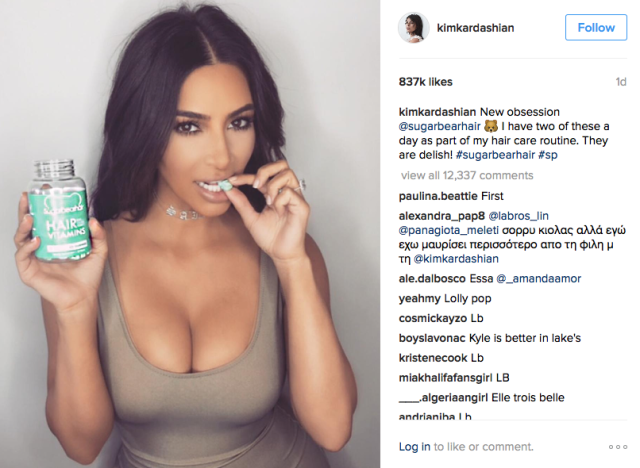 Image source: WWD
Another striking feature of Kim's marketing strategy for her own brand is the very nontraditional use of a website. Kim's "website" takes you to a simple landing page that has the word 'locked' splayed across the page.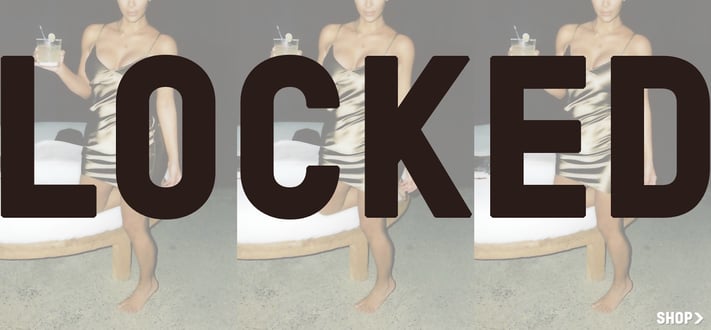 In order to enter the website and actually view Kim's content; the user is required to fill in a form, which instantly allows Kim to begin tracking users and gathering information. The website also redirects users to her social media if they're looking to make a purchase - instead of the other way around.
If we think back 25 years, the Kardashian phenomenon was unheard of. Influencers lived on television, and socialites like Kim didn't exist. Social media is the catalyst which has made the likes of the Kardashians possible - social media is the new mass media.
What does this mean for businesses going forward?
This trend towards a social marketplace is changing the way we do business, for example, instead of using call centres, customers are directing their queries and complaints to businesses via their social media platforms. This means that as a brand, having a presence on social media and actively engaging with your customers in the social space is no longer optional.
In order to be successful, brands must make sure that they are not only using social media, but using it well and this means engaging audiences, being honest and transparent and making sure that your content adds value. It's more important than ever before for brands and individuals to be positioning themselves as thought leaders to hold the attention of our audiences and stand out from the crowd.
If you want to learn more about the latest trends and marketing insights, sign up to our blog