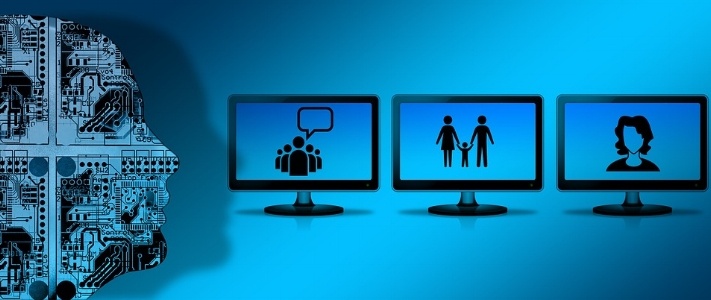 Marketers vary from company to company and industry to industry, but the most successful among them are those embodying specific personality types. It may not always make sense to pigeonhole marketers into five different boxes, but it does make sense to be aware of them when appointing someone new at your company - and to be aware of your own pros, cons and pitfalls.
Your marketing personality can have a huge impact on your relationships, your life and your career. According to a personality analyst, Professor John D Mayer, "personality is the organised, developing, system within the individual that represents the collective action of that individual's major psychological subsystems." It is the inherent driver of how we act and respond to each other, so we have to embrace these and market to customers to the best of our ability.
We recently quizzed you on which marketing personality type you are. Here are the results: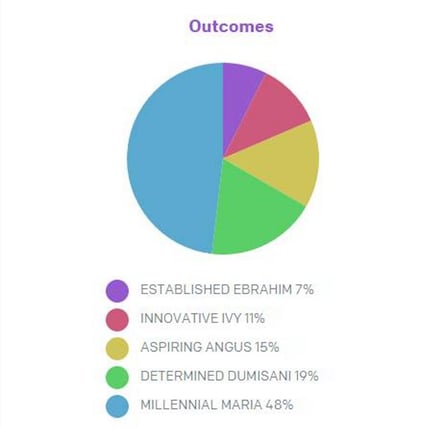 If you don't know what type of marketer you are, take our quiz:
Established Ebrahim
According to B.L Ochman, a digital strategist and publisher of the "What's next blog", it is important to do your research well, listen before you speak and communicate effectively in order to understand your customer. Our marketing personality quiz classified 7% of respondents an Established Ebrahim. Upper management, Ebrahim is a hard sell and needs some serious convincing before signing with an agency. He's well known in the industry, and most likely married with two teenage children. He's very savvy and still somewhat of a print junky – he must get his weekly Mail & Guardian and weekend paper – and has the ambition to start his own company in a few years.
Innovative Ivy
Three respondents are classified as Innovative Ivy. Ivy is quite the go-getter! She's trendy and full of energy. Marketing isn't the main focus of her job – she's a marketer in that she has to find a company to outsource to but she's dedicated to doing that right and making sure it's a success. She loves her hobbies and has advanced to a senior status in her career. She's not management but aspires to be and has big plans for both her career and personal life. She's more hands on than micromanagey and will often pitch in with cool ideas she's garnered from the masses of media she consumes and podcasts she listens to.
Aspiring Angus
Angus doesn't have a marketing degree, but he has a qualification of some kind and reads a lot about marketing online. In a few years he'll be working in marketing and suggest outsourcing to a company like Penquin, but for now he's very interested and curious and is upskilling himself. He's not in a job he loves but since he's only 20 years old or so, it's part of the path to success he's on. 15% of respondents believe they are Aspiring Angus. Marketing Sherpa notes that it is very important to know the market and listen well. You need to always maintain your curiosity to learn about every aspect of your company.
Determined Dumisani
You are dedicated with some serious motivation! Dedicated Dumisani is curious and insightful, and will definitely hold his advertising agency to task, without micromanaging the process. He wants to advance his career and his partner is equally determined. He doesn't have kids yet, but they're on the cards and though he can be very intimidating he's actually very kind. He's in his thirties and has plans to move to a house from the complex he's living in at the moment.
Millennial Maria
New to the industry, Maria found herself in marketing after doing a BCom and is still learning the ropes. She enjoys it, but her heart is more in her hobbies and personal life than work. Her job is an enabler to get to do what she really wants to do, and she is known as the 'can do' person around the office. It's important that she does a good job, but she won't be staying up to midnight to finish a presentation. 48% of our respondents feel that they suit this personality type best. Squiz, an Australian multi-national company offering digital engagement software, states that it is becoming more difficult to keep up with marketing trends in today's media landscape. According to them, "millennial marketers are vital in translating marketing strategies into the digital realm, grasping new technologies with ease and communicating in a social, global context."
For more information and helpful tips, subscribe to our monthly blog.