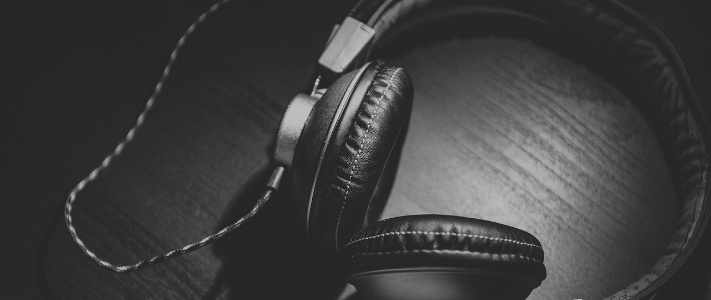 Podcasts (short audio files) are a great way to stay up to date with industry news, trends and the marketing sphere, since they are so easy to consume. According to Entrepreneurs-Journey, a blog focusing on different types of entrepreneurs, "the word "podcasting" is a portmanteau combining the words "broadcasting" and "iPod." But, despite the name, you do not need an iPod to listen to it as you can use your MP3 player or smart device. Subscribing to a podcast is an easy way to maximise time on your commute and get industry insights from marketing experts.
There are many advantages of listening to podcasts. Thought Catalog, an online magazine, lists five reasons to start listening to podcasts:
You do not want to listen to loud music on your morning commute.

There is a podcast for literally all interests.

Podcasts are amazing idea generators.

It makes you utilise your time better.

It fulfills the need of socialising with others.
According to a recent Edison Research Study on the Podcast Consumer, awareness of podcasting has grown from 22% in 2006 to 55% in 2016. The percentage of consumers indicating they have listened to an audio podcast has grown from 11% in 2006 to 36% in 2016. So, to keep in the loop, it is important to stay up to date with the latest podcasts to improve your marketing activities and strategies.
LinkedIn, a business-oriented social networking service, has compiled a list of podcasts every marketer should listen to in 2016, and we found ourselves agreeing with every single one! The list will help narrow down what podcasts are worth your time.
Marketing Smarts is a weekly 30-minute podcast featuring in-depth interviews from the smart marketers at MarketingProfs, an individual marketer's guide to tools, training, insights and strategies. The podcast delivers actionable tips and real advice to make you market smarter. An episode on customer relationships and digital marketing by the radio personality and author, Marsha Collier, focuses on what marketers can learn from e-commerce customer service and we find it very useful in today's marketing world since customer experience has adapted to the practices of the digital world.
Jabez LeBret, a business writer for Forbes CMO Network, and Sean Jackson, CFO of Rainmaker Digital, discuss the marketing strategies that work well on LinkedIn in The Missing Link podcast. Each 30-minute episode focuses on a different topic relating to LinkedIn and the digital strategies used on the platform. Our favourite full episode is "Are you busy doing the right things on LinkedIn?" where Alex Rynne delivers non-stop tips, tactics, statistics, advice and experience that you can immediately put into action.
Marketing Over Coffee is audio on demand that covers both classic and new marketing techniques and strategies. The hosts, John Wall and co-host Christopher Penn, record each 20-minute episode at a coffee shop every week and publish it on Thursday mornings. Each show is filled with the kinds of marketing tips and tricks that you can only get from casual conversation outside of the office. We love the episode, Gotta Catch 'em All where you can learn more about Pokemon Go vs Ingress, Prisma and Messenger Bots.
4. The Social Media Marketing Podcast
The Social Media Marketing Podcast by the host, Michael Stelzner, helps your business navigate the social jungle with success stories and expert interviews from leading social media marketing professionals. Discover how successful businesses employ social media, learn new strategies and tactics and gain actionable tips to improve your social media marketing. From Starting a YouTube Channel to Facebook Ad Split Testing, this podcast has you covered.
Join the digital marketing conversation by actively taking part in a new marketing discussion in the Six Pixels of Separation podcast. Mitch Joel, a journalist and publicist, will unravel the complex world of digital marketing and social media with the perspective of a digital marketing agency in each 60-minute episode.
For a complete list of the recommended podcasts marketers should listen to, visit the blog post.
Contact us if you have any burning questions related to marketing and advertising.