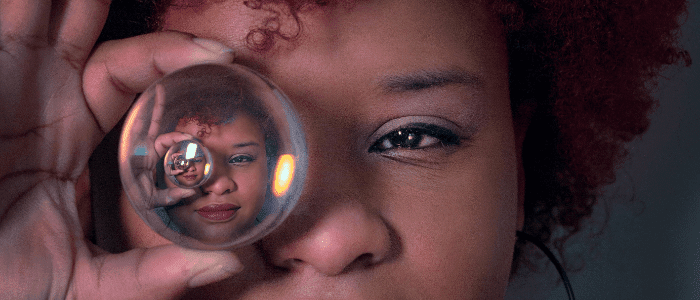 The tectonic plates are shifting under our feet, but what world are we left with? The Penquin team makes some educated guesses about the future of marketing strategy and advertising your product or service post the COVID-19 pandemic.
Advertising in the time of coronavirus: this sounds like the title to an off-kilter indie film, but instead of a quirky love story, it's the narrative of an industry forced into rapid change, with no definitive date for when things go back to 'normal'.
Says Forbes Africa, "From changing work cultures, to countries in lockdown facing economic crises, COVID-19 is impacting everyone in tangible ways. For agencies, and by extension, brands, to pretend it's not happening or go on with business as normal, reads as tone-deaf at best and disingenuous and ruthless at worst."
How marketing trends will change post COVID-19
This article speaks to every department at Penquin and makes some predictions about how we think the world – and particularly the world of advertising – will look in the upcoming year. The team had some funny predictions (including "The main pick-up line will be, 'What beautiful eyes you have!'" and that Chocolate Log will make a miraculous return to retail shelves) but mainly took a serious look at the world and has some predictions to make you ponder. After all, as Nature explains, "Although their forecasts and timelines vary, modellers agree on two things: COVID-19 is here to stay, and the future depends on a lot of unknowns."
General predictions for businesses and their marketing activities
We surveyed our team to find out what they predict the business world and particularly the marketing and advertising industry will look like in the next six months.
Remote working is here to stay
Like many trends experts, pretty universally across the board, the team predicts that remote working is here to stay.
As Amanda Murimba, Social Media Specialist, explained, "I imagine many businesses will continue with remote working policies and will have to be extremely flexible in terms of meeting clients' needs. There will be adaptability over routine, and digital practice will have to be at the forefront of communications and strategy. Possibly a bigger emphasis on AR/VR experiences and how this can integrate into marketing and events."
Mandy Davis, Financial and Operations Director, explains further, "There will be faster innovation; continued remote working (downscaling of offices, or more companies reverting to having no offices at all); companies moving to pay-as-you-go fitted out and serviced colab office spaces; employees being able to work for a company from anywhere in the world; more entrepreneurs and small businesses due to job losses; more community support for small businesses rather than supporting large chains; and blurred lines in terms of working hours (so the general 8am to 5pm falling away)."
COVID-19 hygiene is the new normal
Masks, sanitising and social distancing will all become a normal part of our daily lives.
As Nature explains, "The team concluded that if 50-65% of people are cautious in public, then stepping down social-distancing measures every 80 days could help to prevent further infection peaks over the next two years."
"We're going to need to change the culture of how we interact with other people," says Neto. "Overall, it's good news that even without testing or a vaccine, behaviours can make a significant difference in disease transmission."
Marketing is going to get (more) personal
Say Neill Robertson, Account Director, "The channels we use as marketers will stay the same in my opinion, i.e. billboards, radio, TV, digital and social. I do however believe the way we use these channels will change and are already changing drastically. Everyday there are new technologies on the market to better target consumers through multiple aspects, be it geographical or interest-linked. At the end of the day, all our clients want to target and reach their audience as best they can, and every consumer wants to feel cared for by the brand they chose. Personalisation overload."
Digital marketing will be essential to your marketing mix
"I think digital and social channels have been flooded and it has been the rise of the 'content creator'. Share of voice has dwindled and as much as there lies a captive audience within those platforms, brands will need to consider tactical approaches as well," says Melissa Mays, Account Director, "I believe there has been a rise of the garage businesses and one-man operations that are fighting for business. More than ever, brands will need to rely on reputation (whilst remaining sensitive and service orientated). Brands may need to consider platforms that generate awareness, but also build trust like traditional media."
Now let's do a deep-dive per department and field of specialisation at Penquin.
Niche marketing predictions from each department at Penquin
We interviewed various experts from each department to see how they predict marketing strategies will need to adapt to succeed in the new business environment.
Client Service: Your marketing plan will need to be purpose-driven
"Marketing will become much more purpose driven. It's definitely going digital – people are moving away from traditional outdoor media. It's going to become about purpose. What are you meant to achieve; how are you helping as a business; how are you providing work and looking after people? The focus will move away from product marketing and move towards brands – the focus being on what the brands are doing to help. What are people doing that is good for the world? It's an unknown world! It comes with challenges. Remote working also means that from a service perspective, you don't get feedback from clients like you used to. When presenting in a room, you could pick up on tone, body language, and get a feeling for where it is going. In a virtual environment, you can't pick up on that as easily, and many don't have their cameras on at all." - Ryan Nofal, Managing Director
Creative Studio: Brands will need to do more to stand out online
"There is a big shift towards digital work, and naturally we can't do as much exciting outdoor and interactive stuff as we normally would. The biggest challenges with everyone shifting to digital is that the online space has become incredibly saturated, so in the next few months we will be seeing brands trying to stand out – especially as a lot of brands have similar messaging. I think Zoom and digital meetings are here to stay – in some ways they are a lot easier to navigate, and know I've become a more confident presenter because of them. Collaboratively, our team has learnt to work together creatively, despite being remote, and think we will weather any storms to come." - Elizma Keyter, Art Director
Strategy: Your potential customers are not where they used to be...
"The strategy department has seen some major shifts in how we work and we've had to spend time on testing the digital experience consumers have, instead of attending events and visiting stores. A lot of our work has shifted to secondary research. We are also finding people are spending more time on TV, so we are recommending brands shift their spend from outdoor advertising – like billboards because there are less people on the road – to rather focus on TV advertising. Our special tip for clients is to look at getting more bang for their buck by focusing on sponsorship opportunities rather than on traditional TV adverts. I predict that a lot of digitisation timelines brand managers had planned for two years have been shifted up to now. They are now happening in the next six months, rather than the next 18 months. I also think we need an outlet for people to experience joy and a sense of purpose, and brands will work to provide this. Experiences that are limited in their nature will become a big facet of life – not a 1000-people event; but more like a private invitation to experience whatever the product is. Social media is also a complete requirement for brands now, and not a 'nice to have'." - Thando Mxosa, Strategist
Social Media: Brands need to be human and showcase their values through their social media
"A big shift we can anticipate is the need for brands to be cautious and cognisant of world issues and where the world is today. Marketers need to be hyper-aware of what is happening around them and make sure their content is not only brand safe, but also human safe! You don't want to be that brand who just jumps onto trending topics, is inconsistent, or does dumb, tone deaf or racist stuff. You need to be thoughtful and cautious of the wording and imagery you use. You need to think, strategically. Who are you as a brand? What are your brand values? How do you speak to those values? Make sure you're not being disingenuous and fake and be mindful of what you say and how it affects other people. More importantly, remember that as a brand you're held to a higher standard than regular people which means the public is less likely to be forgiving, because 'you should know better'.
From a content creation point of view there will be a lot more opportunity to be innovative with your storytelling and interactions with your audience. Lockdown has taught us that advertising doesn't always have to be sales focused. A lot of businesses couldn't operate during lockdown, and had to come up with other creative marketing campaigns to stay top of mind. The human content resonated really well and we're seeing that these brands are continuing to apply this strategy going forward." - Nicole Glover, Social Manager
"The current challenge is doing more for less! Many brands have scaled back their budget for eventing. But, a virtual event is not actually 'cheaper' than a traditional event, especially as a digital event requires the same amount of elements – including paying for the various platforms, and virtual catering by buying vouchers like Uber Eats. We've had to pivot very quickly, and the uncertainty about what each lockdown level we're in means it has been tricky to plan in advance like we normally do. Despite that, we've seen huge success with our online events, and with the changing workplace, I predict very few brands will be willing to go straight back to big events. I think 50-people events will be the norm for a while to maintain social distancing. But now that there are so many digital events, the digital eventing industry needs to step it up to make your event stand out among the Zoom fatigue! The production element (such as branded products) will have to dial down as factories aren't operating at full capacity at the moment." - Michele Rogers, Account Manager
Overall, marketing has gone through some major shifts since March 2020 and brands should anticipate the world being quite a different place for the foreseeable future.
Contact us if you want help pivoting your brand to the new world, or subscribe to our blog to get our insights delivered to your inbox.