Setting up a simple business website is the biggest favour you can do yourself in today's predominantly digital age. Here are some website essentials any business website needs to function.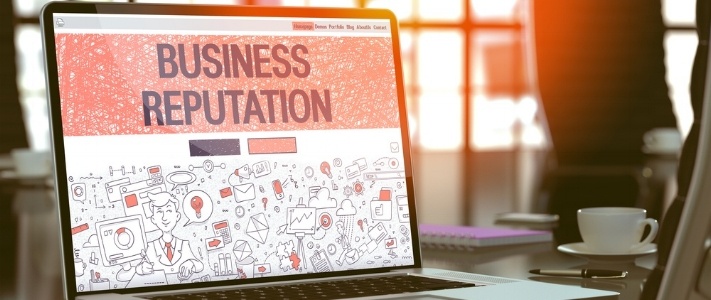 Many businesses ask themselves if having a website is worth the time, money and effort. The short answer is yes - a website is a digital essential any business can't do without. As Forbes explains, "Even if you don't sell anything directly online, the website can serve as an extension of your business card, with information about you, your business, and services offered. Most important, your website should detail your background, experience, and other credentials to give you credibility and give potential customers more confidence when deciding whether or not to deal with you."
Starting a business website can be intimidating to plan, but the ripple effect of a good, useful and customer centric website will move far beyond the web into the offline space and will hugely assist your business's efforts. As The Guardian explains, "Harnessing the web as a business tool is important, even for businesses that may consider themselves as primarily offline."
Adjust your business strategy to use the web to help you sell more products. Here are our essentials for any business website - it's very possible and highly recommended to set up a simple website with just the essential information, even if you don't have the time or budget to create a larger, more resource heavy site.
1)
Who and what are you?
This is probably one of the most important aspects of your website. You need to make sure that whoever lands on your homepage knows exactly who you are, what you are selling and where they can get their hands on it. Users hate playing guessing games.
2)
Where can I get hold of you?
This is actually the most important aspect of your website because if people can't get hold of you, they can't buy your wares and then you lose out on a sale. Make sure people know where and how to get hold of you, if it's the last thing you do.
3)
Not just a pretty face
Your website has to look professional and appealing to the user, while also being easy to use and filled with relevant content. So while you are concentrating on making your site look great, you must also make the content on your site relevant to your cause as well as to the user navigating your site.
---
READ: 5 Ways to get the website traffic you need
---
4)
Optimise, optimise, optimise
There are two aspects of website optimisation you need to consider: the first is to make sure it's optimised for user navigation, meaning that whoever is browsing your site understands where they need to go next and the context of what they're reading. The next is to optimise your website for mobile (and tablet), so that the user can easily browse it from any device.
5) Integrate, integrate, integrate
Although people will search for you and probably land on your website, they will definitely want to know that they can connect with you on your social media networks as well. [CTA: Read our post on setting up a social network] So ensure that you offer the relevant links to your relevant social media pages and, while you're at it, ask them to complete their details so that you can add them to your email database.
This blog post is part of the DIGITAL ESSENTIAL series:
If you just want to make sure that your website makes the grade or would like any further guides on how to optimise your website, sign up to the Penquin blog or use our website grader.