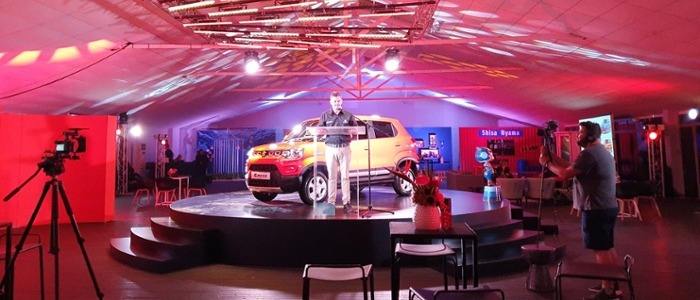 What are the benefits of outsourcing your marketing efforts? I've worked with Penquin for many years, but they pulled out all the stops when lockdown started in South Africa with our first-ever online car launch of the all-new Suzuki S-Presso.
You have a business to run and customers to serve, but you don't always have time to stress about your marketing efforts, right? Well, the good news is you don't always have to! Focus on running your business by outsourcing your marketing instead of stressing about every single detail. That is exactly what Suzuki did in 2008 when they appointed Penquin as their brand agency.
We chatted to Brendon Carpenter, Brand Marketing Manager at Suzuki Auto South Africa, to find out what he values when it comes to partnering with Penquin.
The benefits of partnering with a full-service advertising agency
With the coronavirus pandemic and South Africa being forced into lockdown in March this year, Suzuki has successfully digitally launched the Suzuki S-Presso, the all-new budget-beating car in South Africa, starting at only R134 900, by partnering with Penquin.
Due to the coronavirus pandemic, South Africa was forced into a national lockdown in March, leaving Suzuki no option but to take the launch of the nifty new Suzuki S-Presso online.
Working with a fully integrated marketing agency, like Penquin, has made Suzuki stand out from its competitors.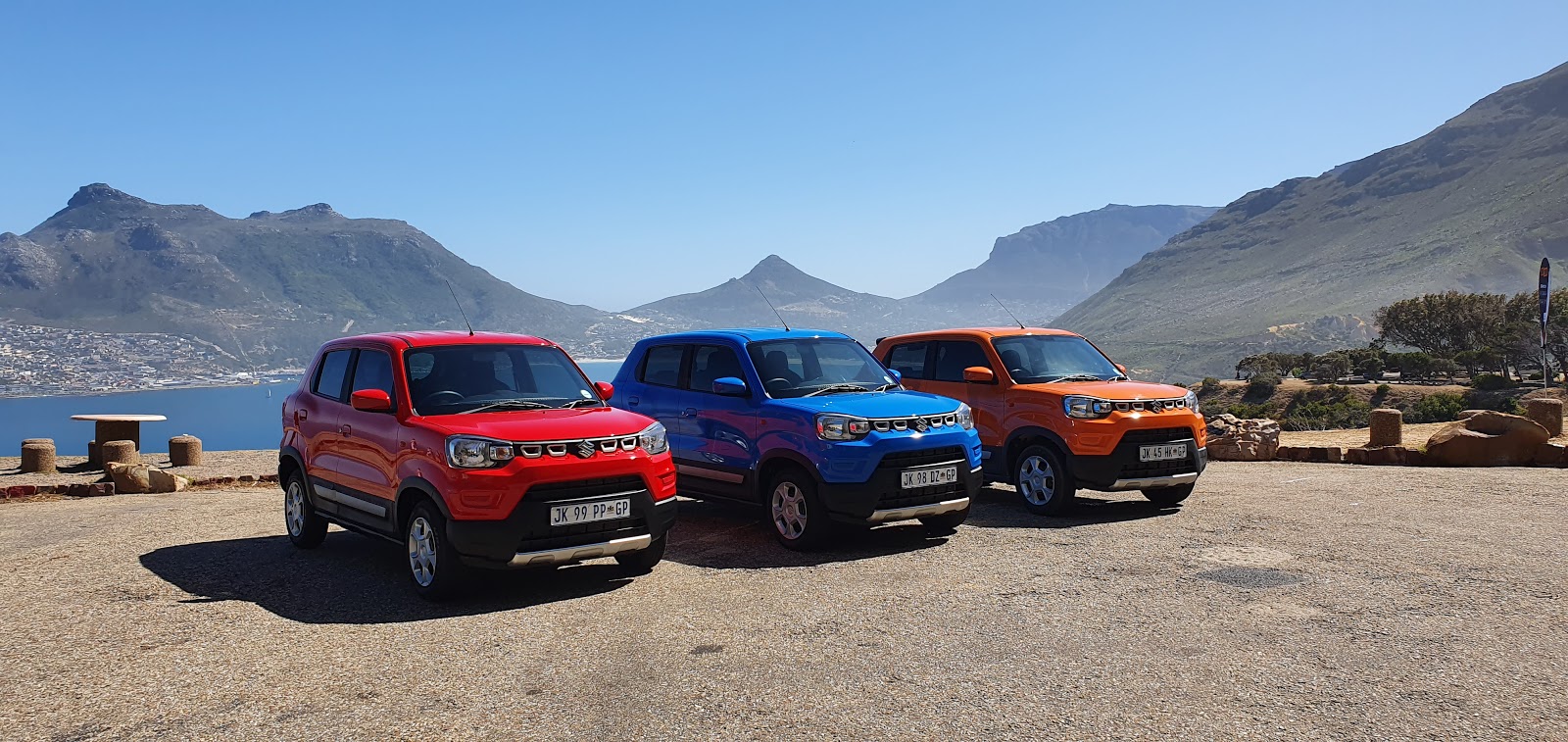 We had media and dealer principals already checked into the hotel, with many at the airport about to board flights. Catering was prepared, artists were en route and venue decor was completed when the President announced restrictions around public events and gatherings . It was complete mayhem on site, however Penquin took hold of the reins calmly and successfully managed to take the launch online in just 48 hours. It was incredible to watch.
With over 15 000 organic video views , 88 908 TVC views and over 90 000 Twitter impressions, it, without a doubt, made an impression on Suzuki fans.
Want to find out more about outsourcing your marketing efforts and whether that can improve your marketing ROI ? Read our blog post on Outsource vs in-house marketing agencies.
Outsourcing allows for creativity
Outsourcing our marketing efforts helps us to focus on our core business, our dealers, sell cars and answer to stakeholders. It allows us to use experts from different areas of the business. Plus, it sparks creativity. As an Original Equipment Manufacturer (OEM), this is what people want in cars, and an outsourced agency helps us to bring in other insights, and a concept that challenges us.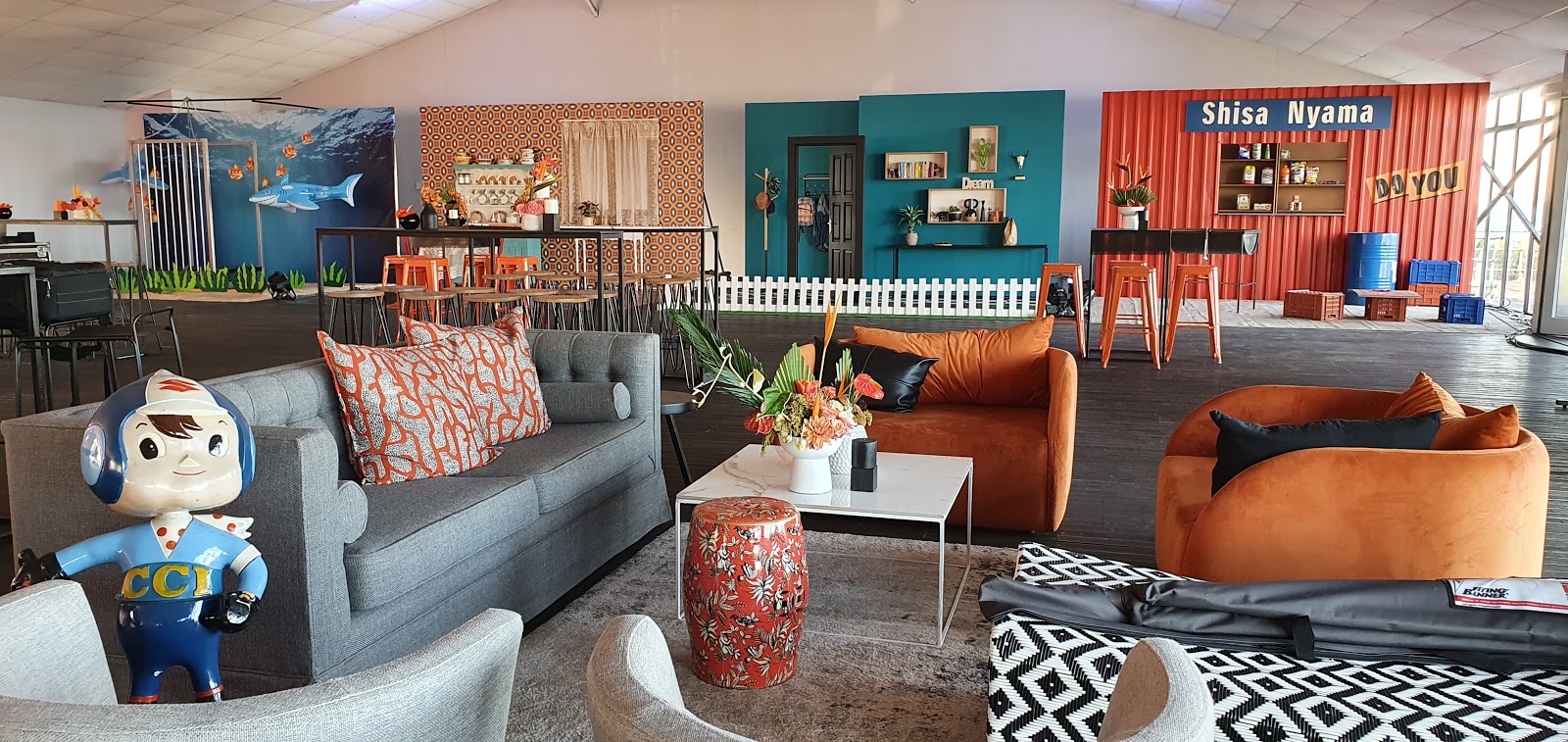 We believe growth doesn't happen in a comfort zone and Suzuki gets the added benefit of seeing a fresh perspective and gets challenged by Penquin daily. This is what we call a healthy partnership. Being an external service provider allows for healthy challenges and growth. Both partners are pushed to grow and think out of the box. The boundaries and push backs challenge both of us, and you can only experience that with an external team. When you outsource, you are outsourcing to a team of people. You can give a brief, but you can delegate it to a group of people who can provide you with their dedicated time.
Time is something we can't buy more of, and not something we should waste. To try and do research based on a campaign-specific approach takes a lot of time, but working with an agency, and one that we have a good relationship with, means our time is limited, and the expertise and knowledge of an agency make it a lot easier. We can make a decision based on our experience, and the 'how-to' is left to Penquin as the experts on-demand.
So, how did we do it?
Having worked with Penquin for many years, we know how committed they are to deliver amazing results and going above and beyond expectations.
Naturally, we had a lot of restrictions with the launch, but it was the lockdown that pushed Penquin over its limits. It wasn't a once-off. It was like a wave of an earthquake, and we had to adapt quickly and wait for the tsunami to arrive.
Suzuki's biggest challenge was the restrictions placed on public gatherings. There was no directive to cancel, but all the key decision-makers being together counted in our favour. The challenges turned into a significant opportunity for Suzuki South Africa and the excitement to do something different was what motivated us to continue to deliver a digital experience. Just like that, the planning of our first-ever digital launch started, and we only had 48 hours to pull it off. We used the same venue and setup, but digital attendance was our biggest driver. Wow, what a journey!
According to Mastertorque, an online car review website, "Suzuki achieved two accomplishments this week. The first was to launch their brand-new SUV-style vehicle, the S-Presso and to set a record to ensure this launch still took place despite the current coronavirus restrictions. They did this by launching the vehicle on Facebook Live. While manufacturers have been starting this internationally, it was a first for South Africa."
The irony is that the digital launch felt much more inclusive as more people could share in the experience. The media could share their work with their partners and still benefited from the overall experience of the launch. Inclusivity was the name of the launch. It wasn't planned, but it was a very successful offshoot. We had the depth of all the elements of the physical launch, but because you could see the challenges in-person, via video and online streaming services, you couldn't help but to further interact with the brand.
Suzuki is lauded for being an honest and open brand, and that is what sets it apart from the rest. Using an integrated marketing agency made the launch easier as this message was communicated well. In this challenging time, it wasn't necessary to communicate with other agencies, and Penquin pulled this off successfully by collaborating with us.
This is backed by the media and strategic planning. The integration allows for evolution during an emergency, and the launch wouldn't have been so popular in normal circumstances.
The lockdown allowed Suzuki South Africa to stand out from the crowd and give the public a chance to interact with the brand. We wouldn't have changed a lot about the digital launch if we had the opportunity. If we had more time to organise the launch, it would have come across as too staged, especially when you are presenting to people. If there was more time, we might have included more experts and might have got more focused on the way to do the launch rather than the content, but given the circumstances, Penquin stepped up and delivered a fantastic and memorable experience to all those involved. The digital experience has been recognised internationally because of its global scale. If we didn't have this initial trust, we might not have pulled it off.
Why partner with Penquin for all your marketing requirements?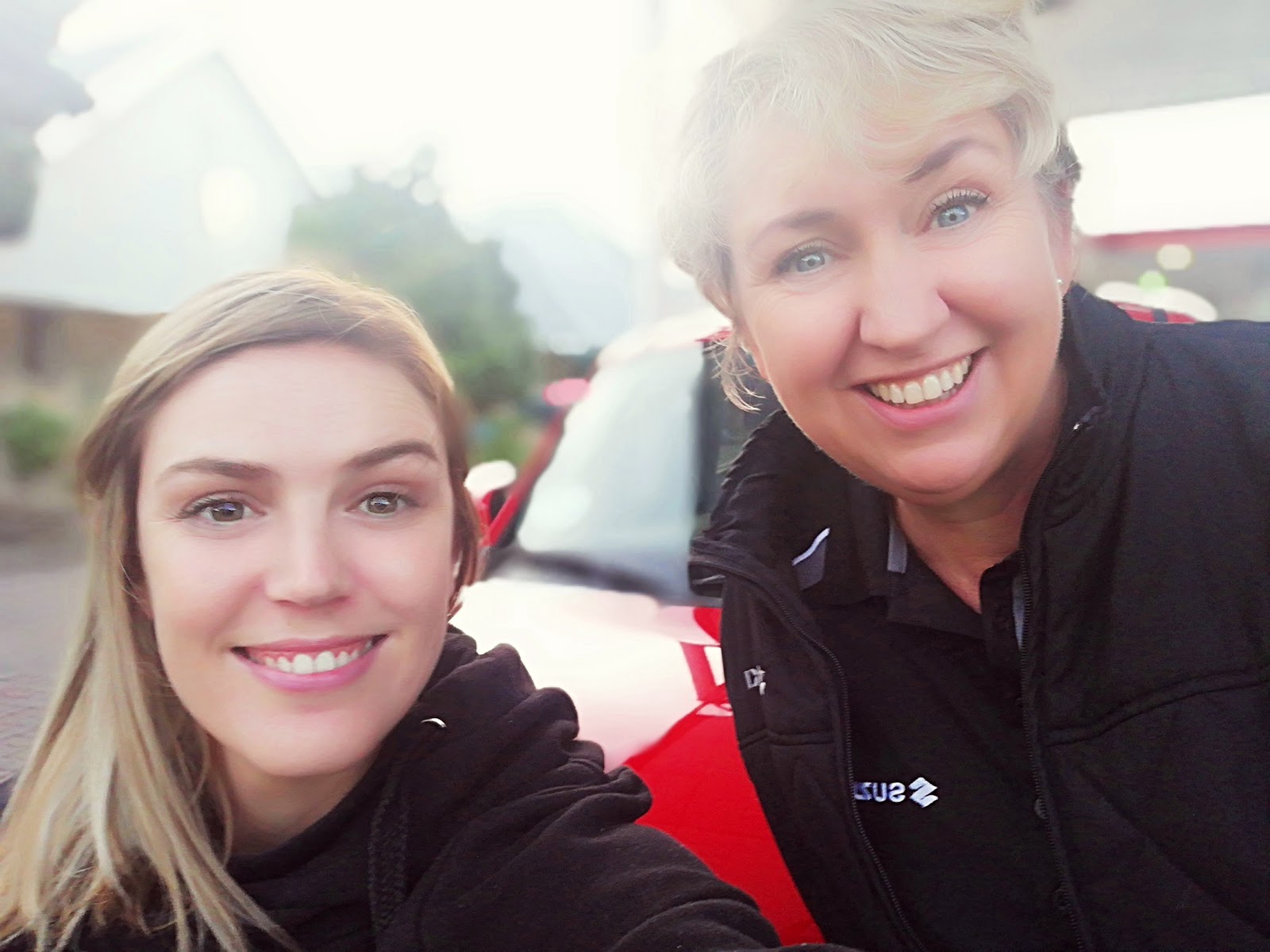 Melissa Mays (Account Director at Penquin) and Megan MacDonald (Head of Marketing & PR at Suzuki Auto SA) road tripping to Cape Town for the S-Presso launch.
As a sincere and honest agency, Penquin is very genuine and human in a world demanding transparency. Suzuki has grown from strength to strength as a brand and we are growing from one experience to the next. With the S-Presso launch, Suzuki had to learn about digital eventing, successes and challenges rapidly, and being a big multinational company didn't help. By partnering with Penquin, we have changed and grown together. As partners, we discuss ideas with each other, and we are all in the same boat and steer the ship according to our current conditions. Our success is reliant on each other. With our long-standing relationship, we know exactly what works and what doesn't, and both partners have the full context and overview of the brand, its challenges and successes. Penquin adds value continuously as it is a results-driven agency built on the trust of their partnerships.
Watch the full recording of the S-Presso's live digital car launch below
There is no single, correct way to approach your marketing during a global pandemic or economic recession. Work with your agency and lean on them to help you achieve better results. Together, you can do better!
Thinking of outsourcing your marketing efforts? Contact us to find out how we can help you not only reach your business goals, but build a great relationship with your audience (both customers and prospects) just like Suzuki has done.