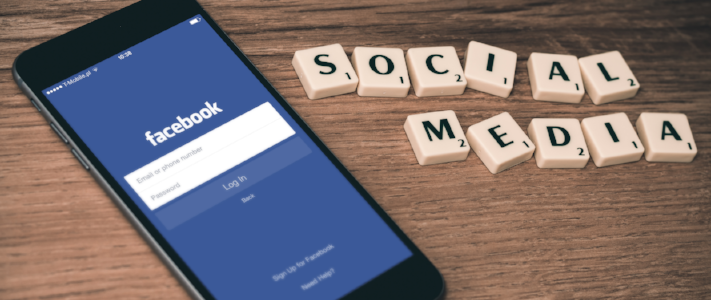 Lili Radloff, editor of Women24.com, shares her advice on how to hire a social media team.
You'll struggle to find a serious brand or company today that doesn't have a proper social media presence. Facebook and Twitter in particular have become excellent communication portals where you can promote and publicise your business, products or content without spending thousands on PR and marketing.
Social media platforms have also become additional contact points with potential customers, clients or users, and go a long way to legitimise your brand in the competitive digital environment.
Unfortunately, due to small teams and increasingly demanding workloads, companies often relegate the social media duties to their junior staffers (or in some cases, even interns!) The reasoning behind this being that Millennials are tech savvy, digital natives who live and breathe social media.
And fair enough, most of them do.
But while your intern might have more Twitter followers than you, spend entire evenings on Snapchat, and never miss an opportunity to Instagram their cappuccino, that does not a social media strategy make.
In fact, putting a younger, inexperienced person who hasn't yet internalised your business's values in charge can bring your brand into serious disrepute. Social media is immediate, very public, and to a large degree, incredibly unforgiving, and one misstep can have grave and far-reaching repercussions.
So what you need in a social media manager/team?

You need people who are familiar with the various platforms and what they have to offer. What is driving your social media presence? What do you want to get out of it? How will you make the various platforms work for you, and what strategies should be implemented for what platforms? Twitter for example, is great for link sharing, joining conversations and being current and on call. Facebook on the other hand is best for driving engagement and building communities. Instagram is for establishing brand presence, and so on.
The first thing a social media novice will learn, is that what works for one platform, won't work for another.
So first, you need to identify what you need from the various platforms. If you don't see how your brand will fit on Instagram, then for the love of Zuckerberg, don't be there for the sake of being there!
Another crucial quality in a social media team is agility. These platforms are constantly changing, as is how people are using them. Facebook can implement a new algorithm at any time that will have you see a huge reduction in reach from one month to the next, and the only way to deal with it is to adapt your strategy. Your social media team needs to change with the platform and the users.
Consistency is also extremely important. If you have more than one person handling your social media accounts, make sure that everyone is properly briefed as to the tone, message and mission of your organisation. You don't want your posts to sound schizophrenic.
Hard and soft qualities social media staff need
In my opinion the most valuable attribute when it comes to social media team is common sense. And as we all know, common sense is actually pretty uncommon in the real world. You just have to look at the spate of public social media disasters over the last few years to see how easy it is to handle a situation incorrectly.
So how do you get around this? Well, you want someone who can keep a cool head while thinking on their feet and reacting quickly. It is also very important to have someone who keeps an eye on your social media accounts round the clock in order to respond to comments and queries speedily. People get impatient when they try to connect with you and all they get is radio silence, so if you're not planning on being incredibly responsive on a certain platform you should rather not be on that platform.
You also need people who can identify and defuse potential blow outs and notify the chain of command when a situation escalates.
Excellent language skills are a must. Yes, social media is a lot more informal and relaxed than normal corporate communications, but it is just as unforgiving. You don't want to be embarrassed by poor spelling and grammar, because I promise you, someone will notice and you will be mocked mercilessly. Sure, an embarrassing post can be deleted, but internet users are like gunslingers and it takes milliseconds to take a screenshot.
That said, you also need people who understand tone and style – you want your posts to slot in seamlessly with whatever platform you use and not sound like a fuddy-duddy.
Photo editing skills will also come in handy. Social media is very visual, and posts with eye-catching graphics and images perform much better than text only posts.
Signs of a successful social media team
You might have heard that digital media is the most accountable medium out there. This is because everything can be quantitatively measured and reported on. How will you know if your social media team is successful? The numbers will tell you. Reach, audience engagement, followers, likes, comments, retweets, regrams, shares and referral traffic all paint a very clear picture of whether your strategy is working or not. And if it isn't? Don't despair – like I said earlier, social media strategies are built to change so never be afraid to adapt and experiment.
For more insightful marketing and advertising content, sign up to our blog.