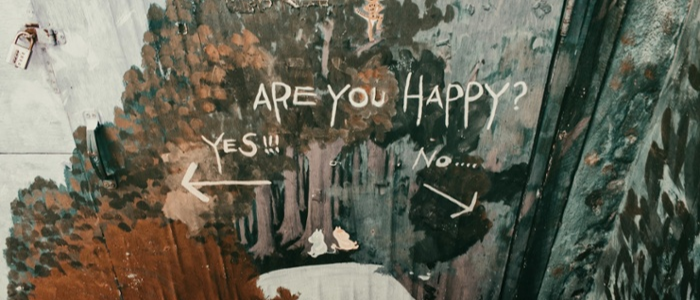 Thinking about joining the Penquin family? Here are eight common onboarding questions we get asked by our clients.
Joining an agency as a new client can be a bit daunting - especially if it's your first experience working with an agency. Our client-agency onboarding process is designed to help improve your customer experience, as it's all about helping the Penquin team get to know more about you and your customers. Armed with this information and a deeper understanding of your business goals, we're able to develop a robust strategy to help you achieve the results you need.
What is client onboarding and why is it important?
Onboarding is the process of familiarising yourself with your marketing agency and understanding their product and services offerings. It is essential as it helps establish trust, set clear boundaries, and manage client and agency expectations – it's a two-way relationship.
The benefits of an onboarding process
New clients don't always understand the benefits of working with an agency, so they don't necessarily understand all the terms and conditions. The onboarding process helps manage the communication process and the relationship as a whole. Onboarding helps the client understand the agency's full range of services and the intricacies of these services. It establishes the scope of work so that your agency delivers concisely to your expectations.
ActiveCampaign writes, "This [meeting] is the chance to give your client their "aha!" moment. Remind them why they signed on with you by reinforcing the value that your agency brings to their goals and challenges. This [meeting] should also include and introduce all agency team members who will be working with the client."
According to Proposify, a proposal software company, the onboarding process is essential as it removes any concerns or doubts about the relationship, it builds trust instead of micromanaging every part of the relationship, and removes buyer's guilt to increase your retention and referral rate.
If an agency fails to onboard a client properly and establish a clear service level agreement (SLA), the relationship can turn sour.


---
Did you know that we're a fully integrated and independent marketing agency? Here's what sets us apart from our competition.
---
How Penquin's onboarding works
Our onboarding process and the services performed are unique to the client. If a client uses a broad spectrum of our services, the onboarding process can look very different from a client requesting a once-off project.
Here are some frequently asked questions we get asked by our clients.
1. How can you help us achieve our goals?
If a client doesn't have a clear set of goals or motivation for selling their product or service, it becomes challenging to understand their business and improve or expand on it. At Penquin, we always kick-off with a strategy workshop to define the scope of work and what you have in place already. Everyone is strategically aligned at the end of the day and we make sure that you feel at ease with why you've chosen us as your marketing agency.
2. What results can I expect from Penquin?
As mentioned, it's essential to establish clear boundaries right from the start, so conflict doesn't arise. We make sure we understand what results clients want from us, whether it is doubling their revenue for the next year, making x-amount of sales or increasing their leads. A client with unrealistic expectations needs to be steered in the right direction and understand what you can offer as an agency. Case studies are also great to show to your clients so they can further gain your trust.
3. Do you look at our past campaigns or processes?
One of the most crucial steps in our onboarding process is to successfully assess your existing campaigns or processes. It's important for us to understand our clients' business, what they're selling or offering, and who their target market is. We look at our clients' past campaigns and make recommendations based off of this data to optimise and improve future campaigns.

We always ask for access to our client's assets, i.e. admin access on Facebook, Google Analytics, etc.
We take note of all their pros and cons and provide solutions to move forward.
We look for opportunities to position our clients as thought leaders in their respective industries.
4. Do you have a communication strategy process in place?
Clients need to understand our communication strategy process as it gives them a lot of insight into how we operate as an agency. Axia PR, an award-winning PR firm says, "When you want to introduce a new service or product, or launch an initiative within your company, you'll need to communicate this new information to your target audiences. You need a communication plan. A communication plan is your road map for getting your message delivered to your audience. It's an essential tool for ensuring your organization sends a clear, specific message with measurable results." After all, what agency would we be without a clear strategy in place?
Read our article, What to expect from a comm strat, where we explain why a comm strat workshop is a crucial part of your marketing strategy and what you can expect from a comm strat workshop with the Penquin team.
5. Who will be working on my account and what is their experience?
We like to introduce our clients to the whole team as soon as the onboarding process kicks off, as it helps them feel at ease and ensures a more seamless experience. Hubspot says, "The best companies not only make customers feel confident about their purchase, but in their relationship with the business moving forward." One of the benefits of working with Penquin is that we're a fully independent integrated advertising agency - which means you'll have access to a large team with a wide variety of skills and expertise from media strategy, to creative, production, events and digital marketing.
Our onboarding process is collaborative, and we believe in open communication from the start of the relationship. That's how we know we can deliver the best work for you. Trust us, we're a match made in heaven!
As Simon Sinek, an American author says, "100% of customers are people. 100% of employees are people. If you don't understand people, you don't understand business."
Want to know how your brand's digital presence is performing? Take our free digital audit to find out.