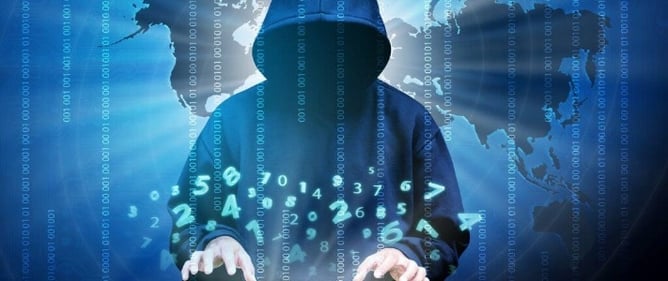 Getting hacked can have devastating effects on your business and reputation. Here's how you can protect your social media profiles from malicious attacks.

"It took only one attempt for Russian hackers to make their way into the computer of a Pentagon official. But the attack didn't come through an email or a file buried within a seemingly innocuous document" writes Sheera Frenkel, journalist at the New York Times. "A link, attached to a Twitter post put out by a robot account, promised a family-friendly vacation package for the summer."
It can happen to anyone.
It just takes one click of a button for cyber criminals to take control of your data. As much as we'd like to believe that we're too smart to fall for these sort of tactics, anyone who uses social media is at risk. Email users have wised-up to the dangers of opening any emails coming from an unfamiliar source - social media users, on the other hand, are considerably more trusting when it comes to clicking on content.


What effect does hacking have on my brand?
There are approximately 2000 cyber attacks every day, according to Google's antivirus software provider, McAfee. This adds up to nearly $400 billion lost to cybercrime each year, most of which affects e-commerce. These figures are astounding!
However, it's not just about financial damage. Cybercrime hurts your brand's reputation as consumers lose trust in companies who have fallen victim to cyber attacks. This is particularly damaging if your business deals with any sort of sensitive client information - as customers will be very wary of providing this information to you in the future.
This is a very difficult place to come back from - given that a brand's reputation is its livelihood. 84% of consumers trust product recommendations from family, friends and colleagues, according to a study conducted by Nielsen, a global information and measurement firm. Word of mouth is an extremely powerful tool, that will make or break your bottom line.
Apart from losing the trust of your customers, brand's that get hacked also lose their status as trusted by Google. If Google believes that their customers could be in danger of becoming infected by malicious software (like malware) through your infected site, they will blacklist your website and it will no longer appear in Google's search results. Considering that 95% of search traffic comes from Google's first page, this would have a devastating impact on your business.


How does it work?
When you picture a hacker, your mind probably jumps to a skilled programmer who's able to sneak into the back door of your network, using malicious code. In reality, hacking into social networks doesn't require much technical knowledge - it's all about mind games. These tricksters often use the information available on your public profile to build your trust and gain access to sensitive information.
Let's assume, for example, that you're a developer, having just finished construction on your latest project. You proudly share photos of the development on your LinkedIn profile, Twitter and Facebook to show off your excellent work. A hacker is able to use this sort of information against you. Hackers will pose as someone enquiring about the development - in order to extract further information from you (which is then sold to competitors). This tactic is known as social engineering.
This is just one of many ways hackers can take advantage of your social media profiles.
Even a seemingly innocuous staff selfie posted on Facebook or Instagram could potentially give hackers enough information to target your brand. We often have post-it notes, documents or screens in the background of our photos. A determined hacker is often able to extract this information, by simply studying your images.
The following infographic from Social Media Today, shows how easily these cyber criminals gain access to your social media profiles.
10 ways hackers can access your Facebook profile
[and tips for social media safety]
Image source: Social Media Toady


Protect your social media profiles from cyber attacks
There are three simple ways for you to start protecting your brand today:
Don't store payment data

. Keeping records of your customers' payment details puts you, and them at risk in the event of a cyber attack. If customers are able to make payments through your website, make sure you use a secure payment service (like

PayPal

). Customers trust you with their sensitive information - don't let them down, this will cause

irreparable damage to your image

as a brand.



Educate your staff.

Many

cyber attacks exploit a brand's employees

in order to gain access to passwords, and other sensitive information. Social media is the perfect place for hackers to do this, as many people are not even aware of the potential dangers of posting information on their public profiles. Teach your staff to be on the lookout for potential scams (e.g. don't grant access to third-party apps), and help them understand the dangers of posting sensitive information online.
When it comes to cyber security, there's no such thing as being too cautious. Protecting your online reputation is one of the best investments you can make for your business. This is particularly important for anyone conducting e-commerce as a cyber attack could have devastating effects for your customers.
If you'd like more advice to on how protect your brand's reputation online, contact us.