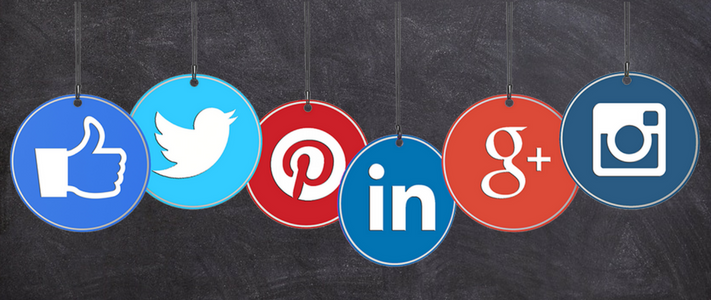 South Africa is one of the fastest growing global markets and is growing quite rapidly in the digital space. According to the Social Media Landscape Report conducted by Ornico and World Wide Worx, market researchers, we will continue to see social media platforms become more pervasive marketing tools in 2017.
The study included surveys of 116 major brands in South Africa of which, in 2016:
According to Oresti Patricious, CEO of Ornico, "If you're not using social media, you're not reaching your audience. If you're not on social media, your stakeholders are."
With the growth of various platforms like Facebook and Twitter, we take a closer look at where social media will be heading and where you want your brand to go in 2017.
Real time engagement will intensify
Social media channels will continue to evolve. The ability to run effective client service programmes via social media networks in 2017 will become more important in marketing and social media strategies in South Africa. This will cause brands to restructure their social media teams in an attempt to get those response rates up and keep more and more customers happy.
Social Media Today, an online resource for professionals in marketing and social media, notes: "Facebook now offers badges based on your average response time, letting your followers know exactly how reliable you are in responding to customer and audience needs. Keeping your audience happy is paramount, and only a customer service approach to social media marketing can accomplish that feat."
Tips for your brand:
Expectations have changed. Brands need to respond more in real time.

Utilise your brand's social media activity by building excitement around your activations and events across all networks.

Understand what your audience is feeling, and how it influences your response structure.

Monitor your brand, other brands and your niche closely by using social listening and monitoring tools effectively.
Make way for virtual and augmented reality
Although virtual reality will be making its way to Facebook in 2017, it will still target a very small and affluent audience in South Africa. This will force brands to create strategies around generating reasonable profits. To overcome this obstacle, Facebook will use smartphones to scale augmented reality, rather than headphones or special glasses.
Tips for your brand:
Incorporating new components of virtual reality into your social media strategy this year is key to your brand's future and success.

Use virtual reality in your sales and activations efforts. This will increase user experience and offer potential customers the ability to "try out a product" before purchasing it.

360-degree videos offer an immaculate experience to the user and is easy to incorporate in your sales and marketing efforts. The best is that you do not even need expensive equipment or applications as you'll be able to use an amateur camera to create 360-degree videos and pictures.
Video is alive and (very) well
The domination of social media in 2016 has been an eye-opener for most businesses and has forced them to re-align their business goals and strategies. Although YouTube was built on capturing real and unfiltered videos, Instagram will take live video to a different level and become the most important type of social media content in future. The release of Instagram Stories and Facebook Live has already encouraged social media users to share some of their most precious moments in video format, in the moment.
Tips for your brand:
Use live video to capture special announcements and product launches.

Live stream important events like conferences, workshops, training, talks and performances.

Video allows your audience to become part of a bigger conversation and will help you value your customers. As

Post Planner

, a website for marketing ideas, states, "

Live streaming

is all about connecting and interacting with your audience in real time. It breaks down barriers and creates a connection that transcends traditional marketing limitations.
In the meantime, read up on what Penquin's Social Media Manager has to say about the rise of a conscious audience forcing copywriters and strategists alike to dig into data and analyse their market better.
To obtain the 2017 Social Media Landscape Report with more insights and bespoke research, please click here.