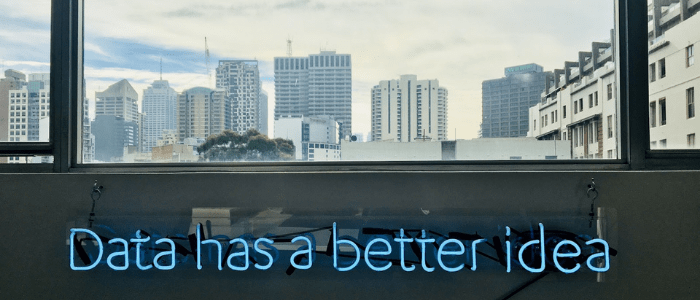 If you're wanting to achieve your business goals, here's three key insights from Web Summit 2020 that you can implement as part of your marketing, sales and customer service strategy.

Web Summit, held annually in Portugal, is one of the biggest tech conferences in the world and plays host to 100 000+ attendees each year. However, with the Coronavirus pandemic, 2020 brought all global speakers and attendees together online.
This year, topics like marketing, lifestyle, society, commerce and business reality were key themes and the event featured some fascinating learnings and marked the beginning of a post-pandemic digital era. Attending a conference globally encouraged collaboration between like-minded industries to a large extent as experienced specialists from various fields worked and networked together. Networking in-person has become more expensive than meeting with people online and it has accelerated the marketing industry.
According to Elisa Ferreira, the European Commissioner for Cohesion and Reforms, "In Europe, digitisation and connectivity can redefine dependence on geography. They give us the opportunity to make geography less relevant in determining the success of the regions and people... COVID-19 made this reality even more evident than ever, despite (it) being on the European agenda before the crisis."
---
Want to learn more about the marketing and advertising industry? Subscribe to our marketing blog below for key marketing and industry insights:
---
Penquin attended the conference this year and identified three key trends your business can implement in 2021 in your integrated marketing strategy.
Businesses using artificial Intelligence (AI) will take the lead
From robotics to healthcare and advertising, artificial intelligence dominated Web Summit this year. We believe it's here to stay and take over the marketing world in future.
In the session, Can AI beat biology?, featuring established speakers like Jim Swanson, Tina Larson and Andrew Dunn, AI and predictive analytics in the healthcare industry was discussed. When you have brilliant human minds and combine it with AI, you'll see human and technology collaboration work very well together and improve pharmaceutical developments and diagnosis accuracy. This will ultimately lead to significant developments in the healthcare sector. AI provides much bigger data than ever before and allows you to approach science differently by following a data-first approach.
It's not just TV, it's HBO Max examined the next decade of entertainment by focusing on HBO Max, the streaming platform that bundles all of HBO together. HBO Max launched in May this year amidst an existing streaming service war. While the team expected an increase in consumption, expectations were exceeded when the uptake rose by nearly 60% more engagement on HBO compared to before.
The platform uses a lot of AI and research to make the consumer journey better as it progresses its service offering and product. However, it still requires human interaction as it needs to appeal to a broader audience. Knowing that there would be content disruptions this year, HBO Max still took a leap of faith and offered a big content library of existing shows to its viewers.
Top marketing tips to implement artificial intelligence as part of your business strategy:
Use artificial intelligence to interact with consumers, but refine the consumer journey to perfect your product or service offerings in a way that still feels personal and human.
Get your product and pricing right and you'll drive significant profit through your offerings.
Think of your different distribution channels, such as social media platforms, email marketing and online webinars to reach your target audience.
The key takeaway for your brand: Data is essential when defining the user experience, but human interaction is still required to refine the user's journey and add a personalised touch.
Creating dynamic content and experiences
Optimising your customer experience using dynamic content will help to build strong relationships with your target audience.
According to The Digital Marketing Institute, "Relevancy and personalisation are influential and often-implemented concepts within marketing, with targeted, personalised messages being proven to increase customer engagement to at least 74%.Tailored content can improve lead generation and nurturing as it has taken into account the specific needs and interests of a brand's target audience and provides the greatest level of value."
2020 has thrown a lot of curveballs with the outbreak of the Coronavirus pandemic and people starting to work more remotely. The world is slowly moving towards a hybridisation of virtual and live experiences and brands now have a huge opportunity to use both online and offline experiences in a single interaction.
Interactions like visiting a doctor, bank and even attending a concert have become augmented, digitised and impersonal. People are becoming a lot more flexible and comfortable in an online space and the world now lives in a digital world as a result of the pandemic.
Using various platforms like mmhmm, a new way to communicate with video, people have been able to reimagine their offline worlds and create an atmosphere and vibe similar to live interactions or performances. The new way of reimagining content allowed us to coin the term, IRL+ (In Real Life Plus), which means better and improved experiences for an engaged audience.
Top marketing tips to implement dynamic content:
Use personalisation to humanise your brand.
Treat your target audience with a personalised and hybrid approach.
Think of innovative ideas to deliver a specific message – you don't always have to do the same kind of marketing. Follow an "outside-the-box" approach.
The key takeaway for your brand: In a world that is forever evolving, changing an experience based on a specific user is becoming more important, can guarantee an increase in overall conversions and help you get the most bang for your buck.
Social Media is the key to connectivity
Social media has become a bigger part of our lives in 2020 as more people and brands are spending their days online and socially distanced.
According to Hootsuite, "A dramatic uptick in social media use presented a huge number of new opportunities for brands this year – but many missed the mark by jumping in too soon. Smart brands sat back and listened, then won with creative, original ways of fitting into the social conversation to break through the wall of indifference."
The session, Has social media found its soul, examined the idea of connectivity and building and serving online communities. There has been a dramatic shift in the way content is consumed and the changing social media landscape has highlighted this trend.
Establish your social media goals and objectives and set targets for your business.
Learn more about and engage with your audience and their experiences.
Promote your business by focusing on personal engagement.
Use social media platform analytics to determine the way forward.
Create engaging content for an engaged online community.
The key takeaway for your brand: Start small, analyse your social media engagement data and optimise from there. Slow and steady wins the race.
In summary
As we advance and enter 2021, brands need to determine their own engagement rules and integrated marketing strategy. This encourages unique experiences and should yield wonderful results. With this accelerated growth and conversion of industries, you need to keep your research cap on and continuously test technologies and platforms that work for you and your brand.
If you'd like some help with your integrated marketing strategy for 2021, download our eBook below: