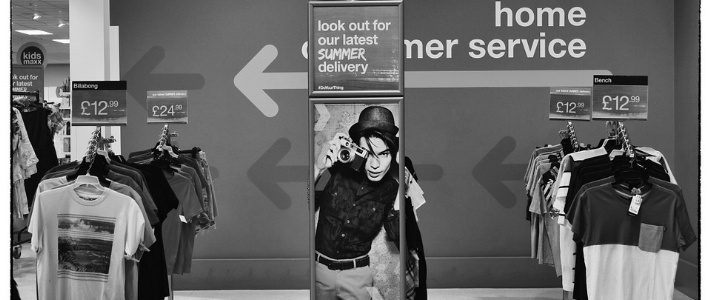 Advertising has the ability to shape perceptions, to make a difference and - yes - even to change the world! Advertisers are trying to sell a product or a range of products, but at the end of the day they're also trying to influence behaviour, or thought-patterns.
There are those advertising campaigns that just sell a product, and then there are those campaigns that shake the way in which people see the world and themselves.
Here are four campaigns that have made a massive impact:
Dove: Real Beauty Campaign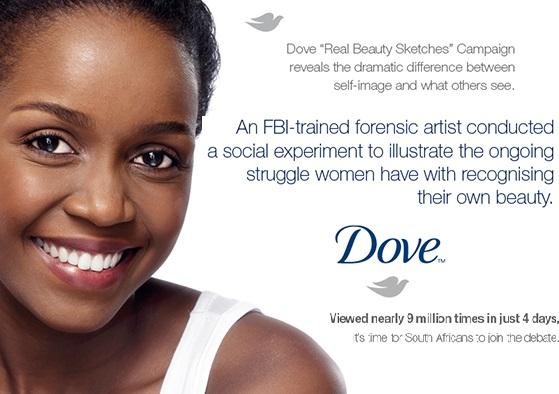 Concept
For more than 10 years, Dove sold more than just soap to its target market. Recognising that much of the marketing around beauty products focuses on lowering self esteem, Dove aimed at trying to change this societal notion of self-loathing and criticism. The Dove Real Beauty Campaign was one of the first campaigns to redefine what beauty actually means.
How did this campaign incentivise people to act in the real world space?
The campaign started with billboard 'tick boxes' that showed a picture of a woman, and gave two choices about how to interpret her look. Passers-by could text in their vote. "The campaign led 1.5 million visitors to the Campaign for Real Beauty website, alerting Dove that it was on the right track -- this was a topic women wanted to talk about.," writes Huffington Post, commemorating the tenth year from the campaign's first iteration in 2006. They continue; "The Campaign For Real Beauty is one of modern marketing's most talked-about success stories. The campaign has expanded from billboards to television ads and online videos: The 2006 video, 'Evolution,' went viral before 'viral' was even a thing. (After all, YouTube had only launched the year before.) And Dove's 2013 spot 'Real Beauty Sketches,' which shows women describing their appearances to a forensic sketch artist, became the most-watched video ad of all time."
Why did this campaign resonate?
By using real-life examples of how women react when asked to define their own bodies and beauty, the target market could absolutely identify. There is always somebody slimmer, prettier, smarter, funnier – women never seem to think that that other woman could actually be themselves, until now.
Always: #LikeAGirl campaign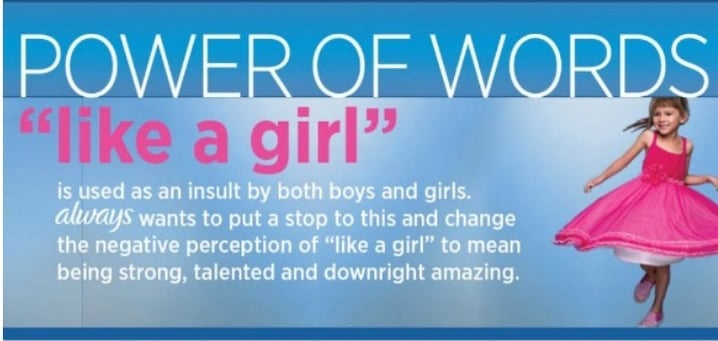 Concept
Menstrual pad brand Always took the easily thrown insult - to do something 'like a girl' - and transformed it into the hugely successful #LikeAGirl campaign. The campaign showed that girls, tweens and teenagers can indeed do things #LikeAGirl. Writes AdWeek,"Procter & Gamble's Always scored a big hit with its stereotype-crushing 'Like a Girl'" ad, which then got a slot on the Super Bowl... It features a diverse group of girls and young women talking about the limitations they've experienced as a result of social norms."
How did this campaign incentivise people to act in the real world space?
Empowering young women by showing them in powerful positions is the first of many successful #LikeAGirl campaigns.
In March this year, Always released a video about the lack of female representation in emojis - and since then, you'll find female police officers and more in your phone.
Why did this campaign resonate?
Every woman has felt disempowered at some stage, especially when doing something 'like a girl' becomes a code for incompetence. Reframing this into a positive statement was empowering and just the message women needed to hear.
De Beers: Diamonds are forever campaign

Concept
Diamond engagement rings are pretty ubiquitous now, but they weren't always so commonplace. In 1938, after World War 2 and during the Great Depression, diamond engagement rings were actually fast falling out of fashion for being expensive and impractical. "Prior to [De Beer's] stunningly successful marketing campaign, Americans occasionally exchanged engagement rings, but wasn't a pervasive occurrence," writes Business Insider in an article on the popularity of diamond rings.
How did this campaign incentivise people to act in the real world space?
In an ingenious marketing campaign by Gerold Lauck and the N.W. Ayer advertising agency, diamonds were marketed to young men as a symbol of wealth and success. According to the original report, "He advised that De Beers market diamonds as a status symbol:
'The substantial diamond gift can be made a more widely sought symbol of personal and family success — an expression of socio-economic achievement.'
…
"Promote the diamond as one material object which can reflect, in a very personal way, a man's … success in life."
Why did this campaign resonate?
Finding a physical symbol for something as imperceptible and symbolic as love - especially something that doubles as a status symbol - quickly took hold in the popular mindset. The nature of the campaign quickly cemented the diamond ring as the be all and end all symbol of love. "They began marketing diamonds as a symbol of status and love: Movie idols, the paragons of romance for the mass audience, would be given diamonds to use as their symbols of indestructible love. Stories would stress the size of diamonds that celebrities presented to their loved ones, and photographs would conspicuously show the glittering stone on the hand of a well-known woman," writes Business Insider.
City of Joburg: You Make Joburg Great (YMJG) campaign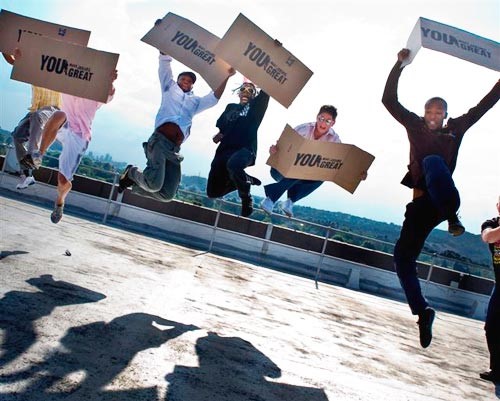 Concept
You Make Joburg Great is a great local example of a campaign that changed lives. This campaign was aimed at telling the people of Joburg, and its visitors, businessmen and families, that without them, Johannesburg wouldn't be such an amazing place. Compared to it's more popular cousin, Cape Town, the City of Gold may not have the sea or the mountain, but it has the people and that is all it needs.
How did this campaign incentivise people to act in the real world space?
With the use of cardboard signage on popular street corners, the YMJG ambassadors spread the message that what made Jobug great was more than architecture. The campaign literally put smiles on faces in the traffic, on the sidewalks and even from the airwaves with radio campaigns. The campaign spread joy and camaraderie through the normally reserved city.
Why did this campaign resonate?
In a largely negative world, in a city like Johannesburg with terrible crime stats, hearing a positive, engaging message was both encouraging and motivating.
For more information on great campaigns and how to create them, subscribe to the Penquin blog.