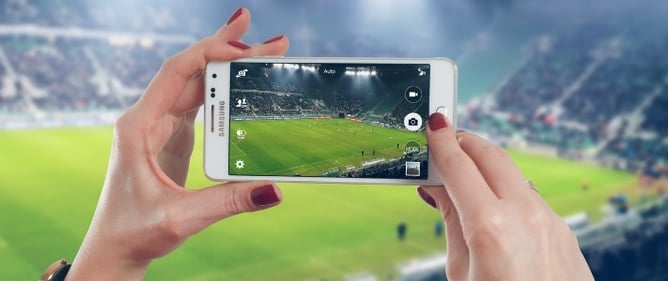 Learn the best tips and tricks for live-tweeting events like a pro.

The rise of social media networks, such as Twitter and Facebook, have overtaken newspapers when it comes to breaking stories. People no longer have to buy the Sunday papers to know what's going on. People log onto Twitter, jump onto trending topics and voila, they have the latest news.
As a social media manager, live tweeting is a big part of my everyday life. I attend a lot of events and the requirement for these is that I tweet, update on Facebook and post videos with the aim of trending - essentially. I am responsible for getting our brand content noticed, viewed and engaged with.
Tweeting not only increases your chances to make new contacts, but it also works as a powerful backchannel for event organisers who might adjust the pace and content according to live feedback.
Before any live event here are a few things to consider.
Make sure you know the #hashtag of the event: If it's your event, make sure you have one! If you're attending an event hosted by someone else, make sure to use theirs. However, if there isn't a hashtag, do yourself a favour and check what hashtag other people have been using. You will be surprised at the kind of stuff you may find.



Create a content plan: Compile skeleton tweets. Live tweeting is immediate and fast-paced. In order to minimise chances of errors, make sure you have skeleton tweets so that you don't always have to think at the drop of a hat. Events are overwhelming and without solid preparation, you might miss the most interesting content while searching for Twitter handles.



Create conversations aligned to the event or conference: Follow the audience speakers and tag them in your posts. You'll want to create compelling content that they will be encouraged to retweet. This will give your hashtag, and content, more visibility.



Share unique content and videos: During the event, make sure you don't spam people. Choose the most compelling content to share. Content that people wouldn't necessarily have access to online, especially if it's unique and not being tweeted by everyone else, normally works.


Capture the essence of the conversations: Have your audience in mind even when you live tweet at the conference. Are they bikers, fashion lovers or social media folk? Make sure that the content you tweet is relevant to your audience.



Quote speakers correctly: When you tweet ideas and quotes from speakers, always add their Twitter handles to attribute their authorship. The worst thing you can do is tweet incorrect information or not attribute text to that person, so be extra careful with this.



Continue tweeting after the event

: Don't stop tweeting the moment the event is over. Use the event hashtag to send the after-event analytics, photo albums, blogs, or summaries.
 My content plan normally consists of pre, during and post event content.

Create a Twitter moment after the event that includes all of your favourite highlights from the event and your tweets.


Take selfies with delegates or event attendees: People love seeing themselves in pictures. Take a selfie with your new friends and tag them to enforce bonding and get more retweets. If this is your own event, and if you can, make sure that these selfies are looping on a screen while guests are mingling. It will do wonders for your event.



Thank your speakers for sharing your content: If this is your own event, and you end up trending, send a thank you note to your event attendees for helping you trend by engaging and participating with you.



Have fun:

Last but not least, have fun and be humorous. Include emojis in your content and make sure that your tone of voice comes across.
In addition to these tips you can also do the following to enhance your live event experience.
Facebook Live video. They offer a fun way of engaging and connecting with your followers and growing your audience.


Instagram story

: instead of spamming people you might to do an Instagram story instead. S

tories are temporary videos or photos that are strung together to form a slideshow gallery that, well, tells a story.


A Twitter Moment

: Moments are designed to highlight content on Twitter. They should therefore appeal to a broad audience, and the content should be appropriate for everyone.
Want to learn more than how to live tweet like a pro? Sign up to our blog for regular marketing and advertising updates.