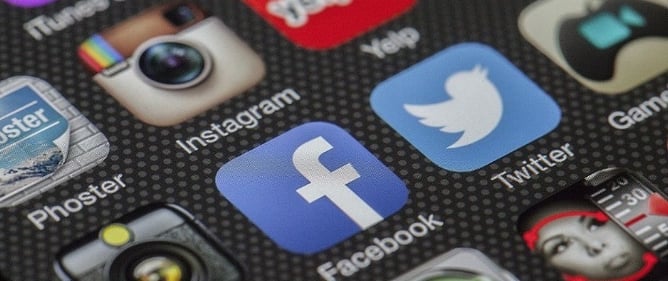 It's hard to keep up with ever-changing social media image dimensions. Bookmark this cheat-sheet to quickly and easily resize your images across platforms.

We always need to make sure that our marketing channels are optimised for maximum effect, and using the correct image dimensions on your company's social media pages is more important than you think. One of the first things potential clients look at are your social media pages, so they need to be slick, with well-placed, correctly sized graphics. The rate at which the formats change sometimes means you're inadvertently putting last year's image sizes on this year's page.


Make it simple for your audience to interpret your images quickly and easily with our social media sizing guide for the top eight platforms. All of the following image dimensions are given in pixels. The image file types are .jpeg, .png or .gif - .png is the best format for logos with text.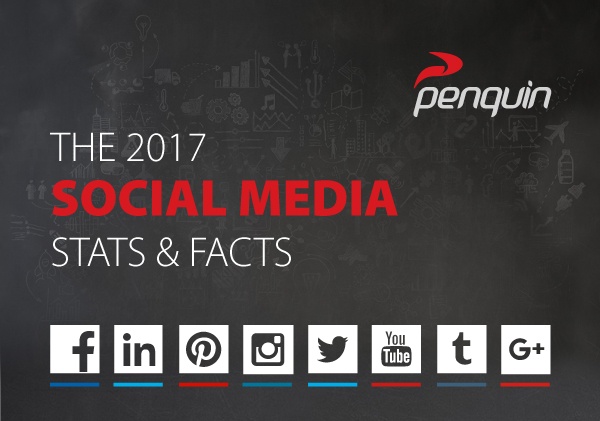 Facebook:
Facebook is the largest social media platform, with an astounding 1.86 billion active monthly users and over 300 million photo uploads per day.
The Facebook image sizes for 2017:
Profile picture:

180px by 180px

Cover photo:

828px by 315px

Shared images:

1 200px by 630px

Shared link:

1 200px by 627px

Highlighted image:

1 200px by 717px

Event image:

1 920px by 1 080px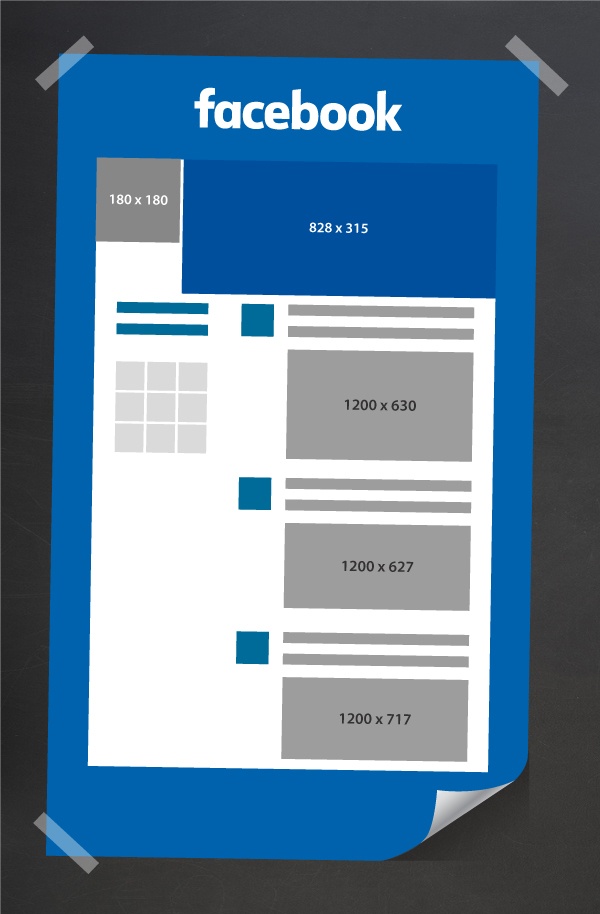 Twitter:
Twitter has 313 million active monthly users, and is one of the social networks which garners much engagement with customers.
Twitter image sizes for 2017:
Profile picture:

400px by 400px
Header photo:

1 500px by 500px

In-stream photo:

440px by 220px (2:1 ratio)

Instagram:
Instagram is quickly becoming the most popular photo-sharing network, with over 600 million active monthly users.
Instagram image sizes for 2017:
Profile picture:

110px by 110px
Photo thumbnails: 161px by 161px

Photo size: 1 080px by 1 080px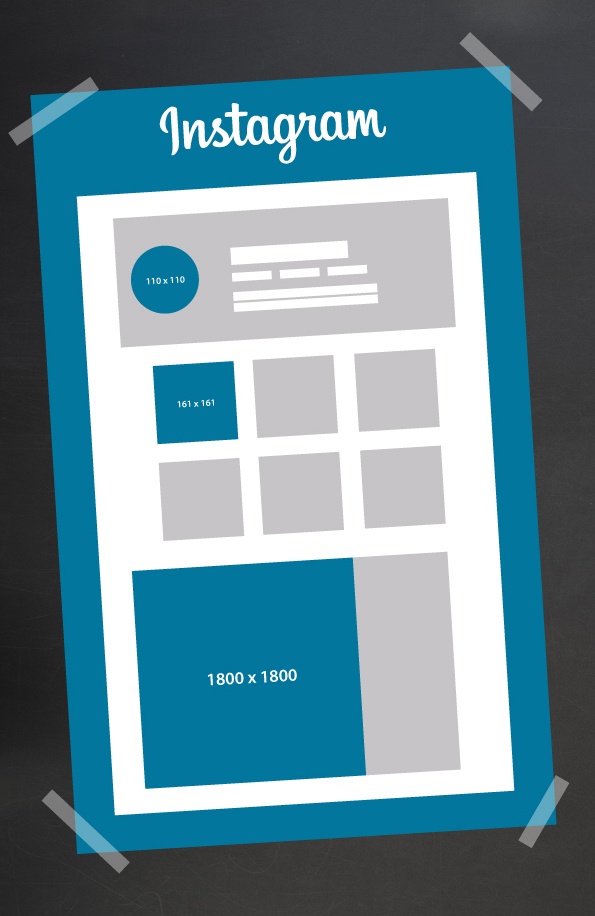 LinkedIn:
LinkedIn is the largest professional network with 467 million active monthly users. It's the best place to source talent and connect with leaders in your industry.
LinkedIn image sizes for 2017:
Profile picture:

400px by 400px

Personal background:

between 1 000px by 425px and 4 000px by 4 000px

Banner image (company page):

646px by 220px

Standard logo:

400px by 400px

Square logo:

60px by 60px

Hero image:

974px by 330px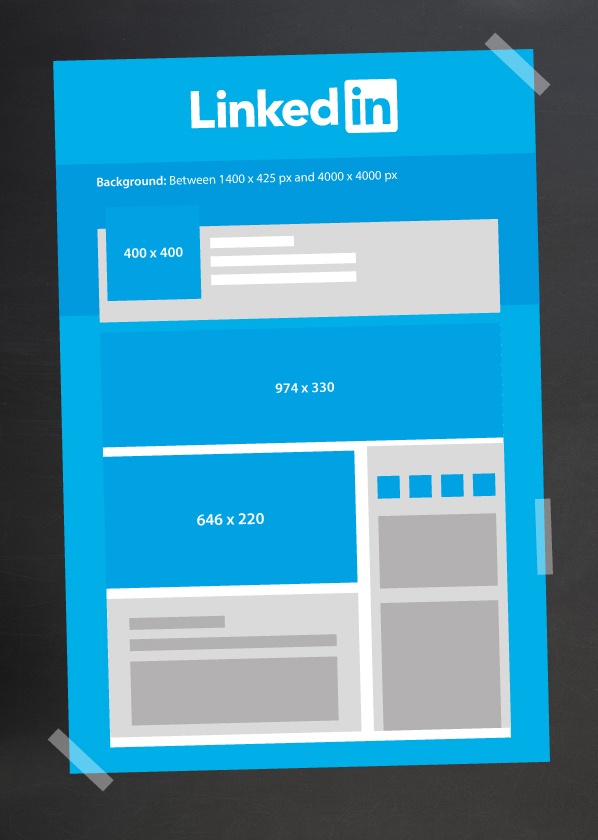 Pinterest:
Pinterest is a great tool to drive referral traffic to your website or blog
(90% of Pintrest pages are external links). Pinetrest has over 150 million active monthly users.
Pinetrest image sizes for 2017:
Profile picture: 165px by 165px

Pin sizes:

Main page pins: 238px wide (height is scaled)

Pins on a board: 238px wide (height is scaled)

Expanded pins: 600px wide (height is scaled)

Recommended aspect ratios: 2:3 to 1:3.5

Board display (large): 222px by 150px

Board display (small): 55px by 55px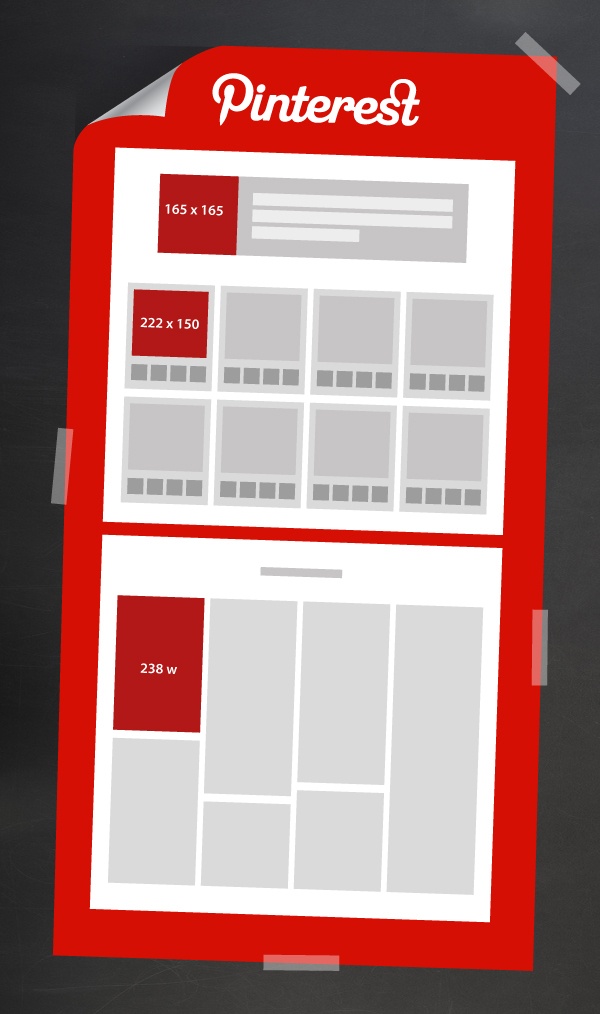 Google+:
Though it doesn't rack up huge engagement, it's still important for companies to have a presence on Google+. This is because the Google social network is connected to their search network. When someone searches for your company, Google displays your Google+ information (e.g. profile picture and recent content).
Google+ image sizes for 2017:
Profile picture:

250px by 250px

Cover image:

1 080px by 608px

Shared image:

497px by 373px

Shared link:

150px by 150px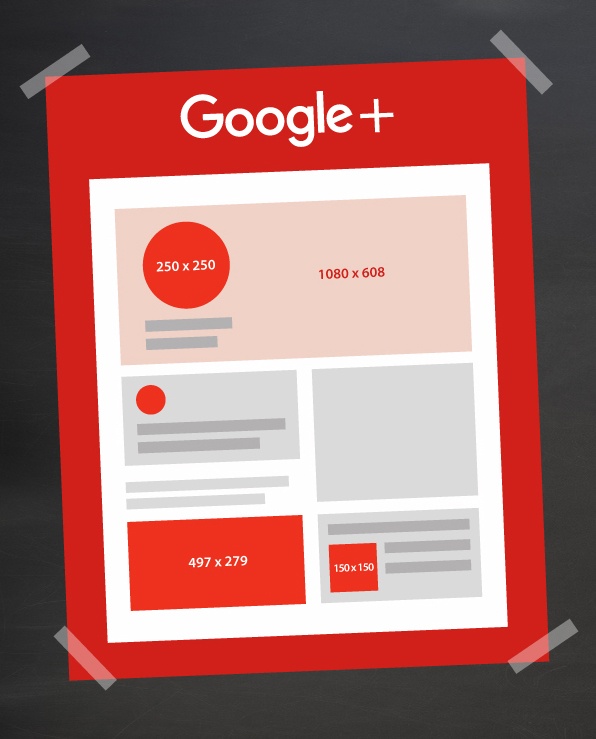 YouTube:
YouTube is a great opportunity for brands to start creating and sharing video content. YouTube has over a billion each month, 90% of which find product videos helpful in the decision making process.
YouTube image sizes for 2017:
Channel cover photo: 2 560px by 1 440px

Tablet display: 1 855px by 423px

Mobile display: 1 546px by 423px

TV display: 2 560px by 1 440px

Desktop: 2 560px by 423px (1 546px by 423px is the safe area which always visible and then there's a flexible area of 507px to the left and to the right of the safe area which may or may not display - so put all important information in the safe area)

Video uploads: 1280px by 760px (Minimum HD)

Videos must maintain an aspect ration of 16:9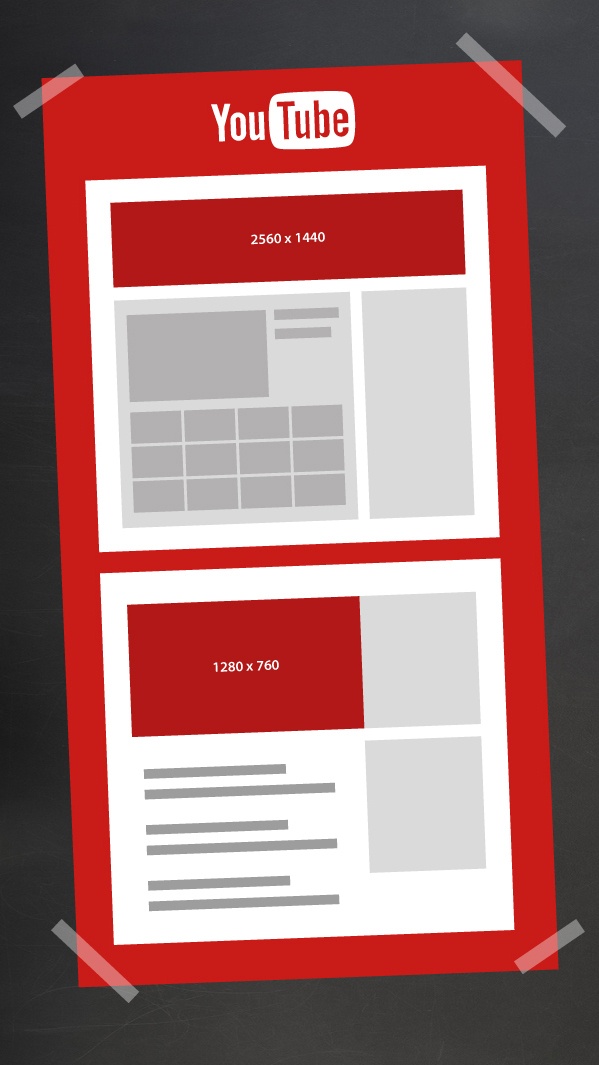 Tumblr:
Tumblr is a customisable social media site used for blogging. It allows you to share any kind of content and currently hosts 235 million blogs.
Tumblr image sizes for 2017:
Profile picture: 128px by 128px

Image posts: 500px by 750px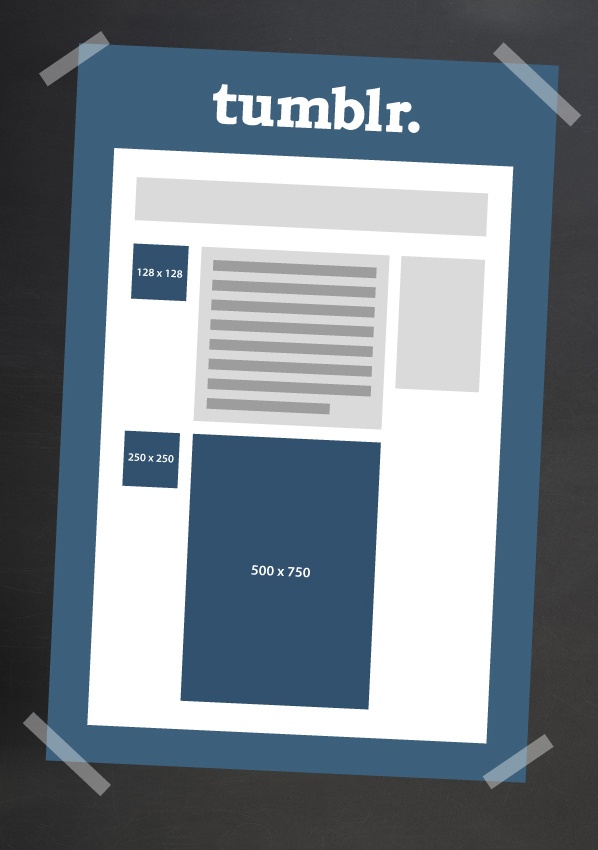 Social media image don'ts:
Don't use other people's images without crediting them (unless you're using purchased or royalty-free stock images) - this is not only unprofessional but also constitutes plagiarism.


Don't use low resolution, bad quality images.

Sprout Social, a social media management software developer, says, "whether it's brand promotion, video, a news update or even a meme,

visual content rules the social media landscape

". Using bad quality images on your social media platforms will negatively affect your brand's image.


Don't use incorrect image sizes.

This screams carelessness, and you don't want potential customers assuming you don't pay attention to details.
You can use Sprout Social's free social media image resizing tool, Landscape, to quickly and painlessly resize all of your images to the correct sizes across platforms. It's as simple as uploading your image into the tool, clicking on the social media platform you want to resize for and downloading the file, ready for use.


Now that you're familiar with the latest social media sizes, you'll be able to ensure that all of your social media pages are visually appealing and send the right message about your brand to your target audience.
Click here to try out Sprout Social's Landscape.
For more insightful integrated marketing articles and tips, sign up to our blog.