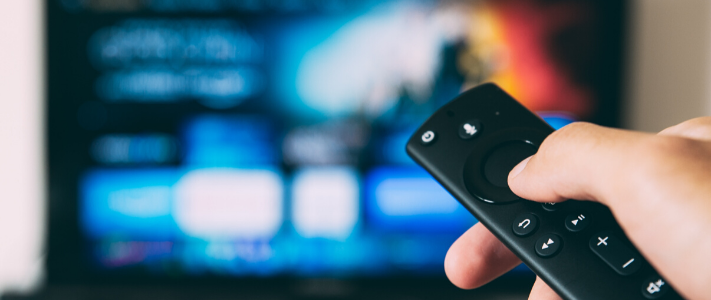 Media buyers, media planners, and media strategists are all equally valuable to marketing success. We firmly believe that it takes a strong framework and a good strategy to make an organisation's marketing amazing. This is only possible with a strong team of experienced and skilled people.
A media strategist, media buyer and a media planner are all important people to have in a successful, well-established independent marketing agency.
Often, you won't find all three roles within a single agency. You'll find one person juggling two or even all three of these roles. What companies fail to understand is the difference between these roles and the value they add for clients. Each role has its own unique responsibility but essentially all three roles work for the same purpose and have the same end result in mind, which all comes from one central brief.
The role and importance of a media planner
Marketing Evolution defines media planning as "The process by which marketers determine where, when, and how often they will run an advertisement in order to maximize engagement and ROI." It's about taking the strategy constructed with the media strategist, evaluating it and realigning it if necessary.
A media planner's typical day involves receiving and interpreting the client brief, negotiating with media owners on best rates and possible ideas to make the campaign work. Media planners supply action plans and schedules for advertising campaigns based on the client's marketing objectives. They also need to select the right media platforms that will best suit a client's campaign within a predefined target market.
The media planning process begins with analysing trends and evaluating media associated with the client's industry. This provides knowledge about the client's consumer motivation and habits and helps to determine how they might respond to the client's campaign. Media planners add value to marketing agencies by getting campaigns to the public and reaching the client's objectives. When this is achieved, they can sell more product which in turn can lead to more advertising campaigns for the agency to run.
Skills that are critical for a media planner include:
Strong attention to detail for excellent planning
Strong negotiation skills
Commercial awareness
Grasp of numeracy and data analysis
Confidence
Effective organisational abilities
Good interpersonal and communication skills
The role and importance of a media strategist
You cannot start something without a solid plan of action. Good strategy not only keeps you abreast of what is happening, it also allows you to predict what might happen in the future based on current trends and data. A media strategist thinks of the right path to transfer or deliver the message to the targeted customers, and develops that plan.
MBASkool describes media strategy as "The usage of an appropriate media mix in order to achieve desired and optimum outcomes from the advertising campaign. It plays a key role in advertising campaigns." The objective of a media strategist is to place a relevant and persuasive messages in front of the right people at the right time.
Media strategists typically spend their day checking in with the creative teams on ongoing projects. They also work closely with media buyers to ensure that ongoing projects are running on schedule and evaluate if a strategy needs to be updated to realign with any changes in the goals of that project. A media strategist will spend most of their time planning and executing partnerships, monitoring trends and opportunities, and compiling campaign performance reports.
A media strategist needs some of the skills required for a media buyer and media planner as some of their duties overlap. A media strategist should be prepared to use both the right and left-hand side of their brain as they need to be analytical, detailed and focused one minute and switch quickly to being creative, engaging and flexible.
This means a media strategist plays many roles:
The nerd (data focused)
The creative (able to distill information into clear concepts)
The suit (understand the business needs of a brand)
The psychologist (understand human behaviour so you can be effective in how you deliver the message)
Skills that are critical for a media strategist include:
The ability to articulate strategy, rationale, and ideas
Experience working on learning programmes, content creation, and new media platforms
Organisational, interpersonal, and project management skills


---
Want to know more about the importance of a good media strategy and what it can do for your business? Here's not one, but two articles where you can learn why it matters to understand media strategy and how a brand strategy is different from a media strategy.
---
The role and importance of a media buyer
President and Founder of WiT Media Inc, Clint White, describes media buying as "The acquisition of media inventory/space and time slots that ensure the message reaches the identified target audience across different channels."
Media buyers are the executors of a media strategy. The typical day of a media buyer consists of acquiring media inventory or space to ensure the campaign reaches the predetermined target market. A media buyer needs to focus on impact, ROI, and viewability. It also includes negotiating for best placement and rates as well as added value to the campaign. Media buyers play a role in managing valuable relationships with various channel owners.
Skills that are critical for a media buyer are:
Excellent communication and negotiation skills
Decisiveness
Working knowledge of media analytics software
Organisational and multitasking abilities
Attention to detail
Ability to quickly assimilate large amounts of information
The ability to identify target audiences and plan media campaigns
In summary
One person can never effectively fulfill all three roles and still achieve exceptional work. It's important for a marketing agency to have one person in each role to make it possible to create effective and innovative media campaigns to drive sales and brand awareness for their clients.
Got any questions about media planning, strategy or buying? Get in touch and we'll assist with finding the answers.